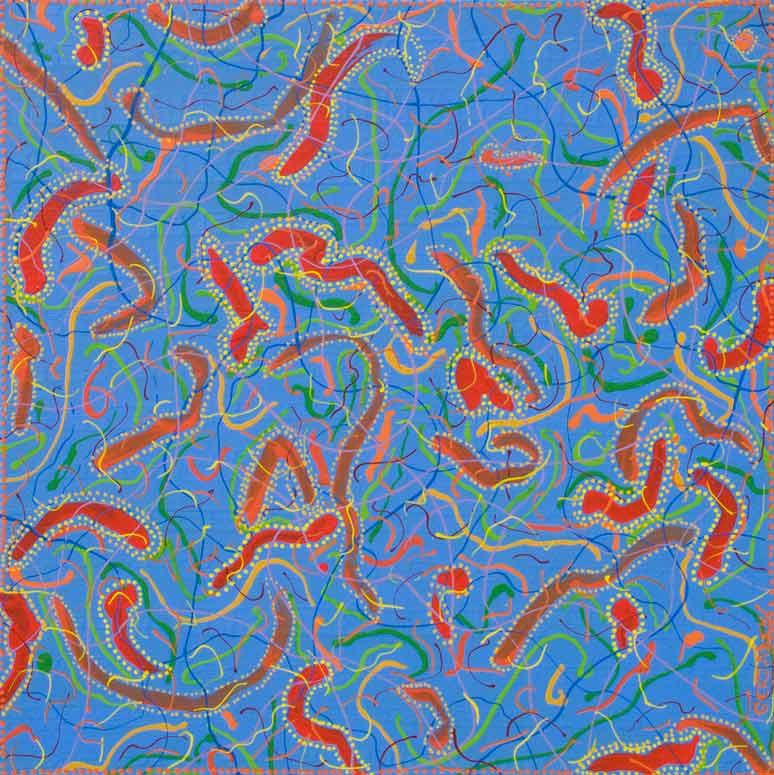 810 Happy cellscape
91x91cm, acrylic on stretched canvas, ready to hang.
Painting is priced as $1490 on an Online Gallery, including packing, shipping, insurance, GST and 33% commission.
For price direct from artist Inquire/purchase
---
Original abstract contemporary painting, a happy combination of colours, patterns
and textures. Lovely red, orange, yellow and green shapes on an ultramarine background.
The miniature microscopic imaginary world of cells seen enlarged with all its complexities,
infinite variations of forms and organic subtleties. A very decorative design, full of life and vital life-giving energy.
---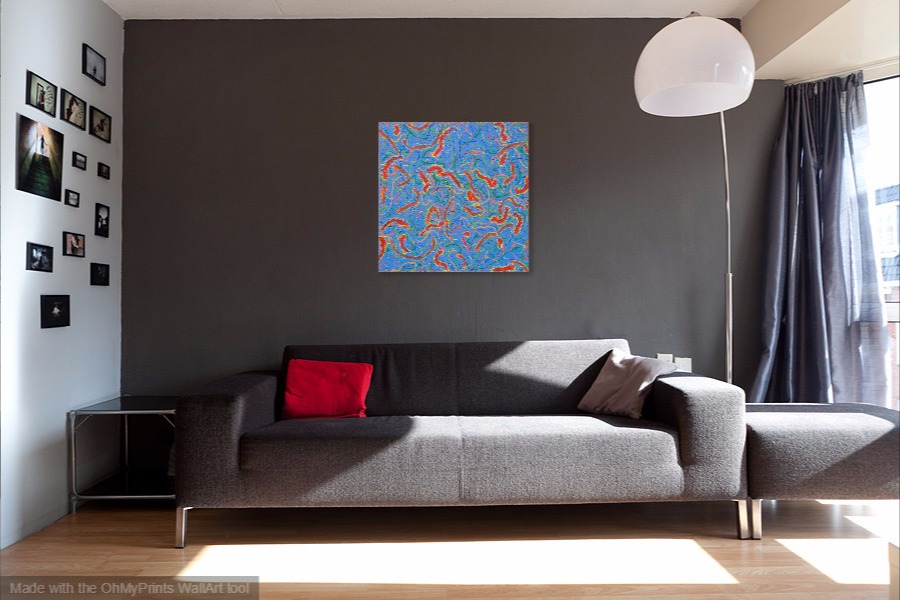 Not to scale
---
Keywords: painting, abstract painting, contemporary painting, happy, colour combinations, textures, ultramarine background, infinite variations, organic, decorative design, full of life