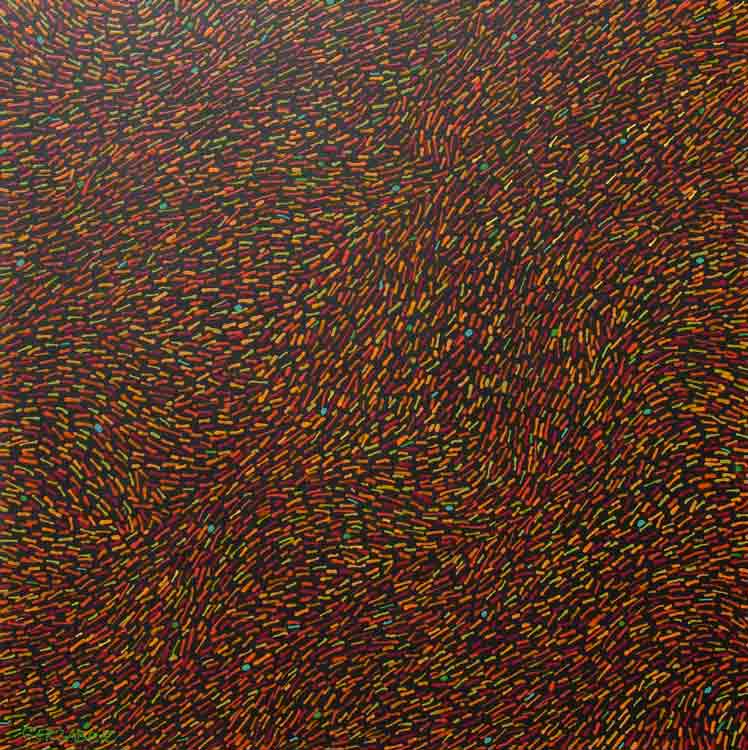 803 Autumn wind
122x122cm acrylic on stretched canvas, ready to hang.
Painting is priced as $xxxx on an Online Gallery, including packing, shipping, insurance, GST and 33% commission.
For price direct from artist Inquire/purchase
---
Abstract contemporary original art painting inspired by Autumn colours and wind movements.
Natural Autumn leaf colours: burnt oranges, rusty reds, yellows and tired greens all over.
Harmonies, contrasts, counterpoints and accents. Small dashes, dots and strokes
create a vibrant colourful image, energized decorative and full of movement.
Swirling air currents, gusty wind torrents, breezy rustling in the bushes.
---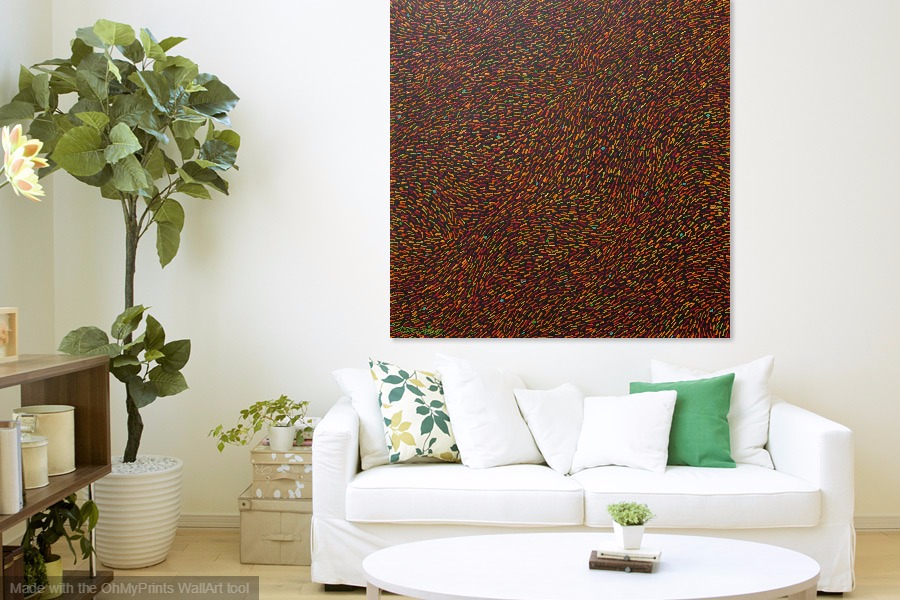 Not to scale
---
Keywords: abstract painting, Autumn, wind, abstract, contemporary art, painting, inspired, wind movements,
natural, Autumn leaves, burnt oranges, rusty reds, yellows, greens, harmonies, contrasts, counterpoints, accents, dashes, dots, strokes, vibrant, colourful image, energized, decorative, swirling air currents, gusty wind, torrents