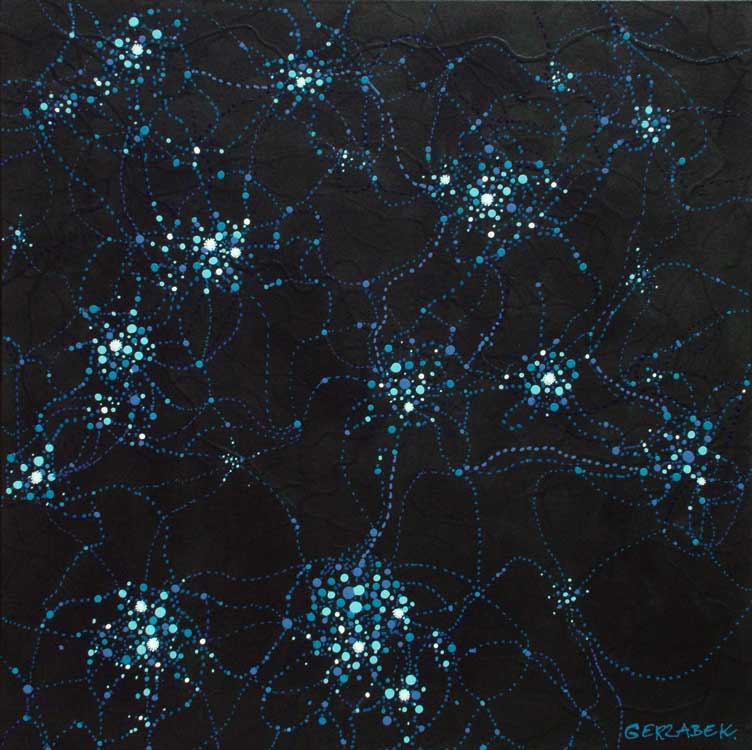 797 Clusters
76x76cm acrylic on stretched canvas, ready to hang, NFS
Family collection
---
An original contemporary abstract painting. Striking clusters of stars in the night sky.
Midnight blue background peppered with bright sparkling twinkling stars,
randomly placed and evoking countless galaxies light years away.
Where do they come from and where are we going? Celebrate the beauty of Nature, enjoy the spectacle of the Universe.
---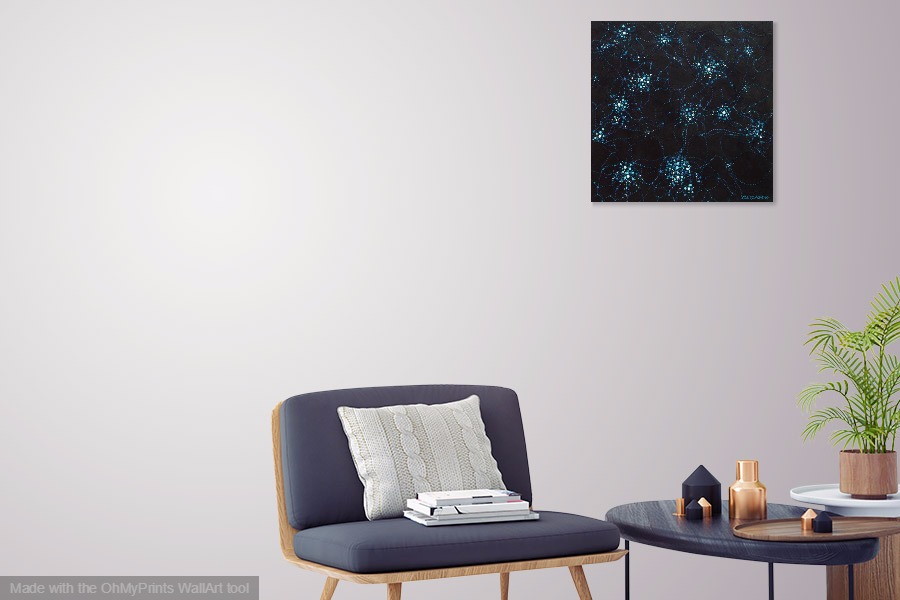 Not to scale
---
Keywords: painting, stars, contemporary, night sky, galaxies, nature, universe, abstracts, original, abstract art