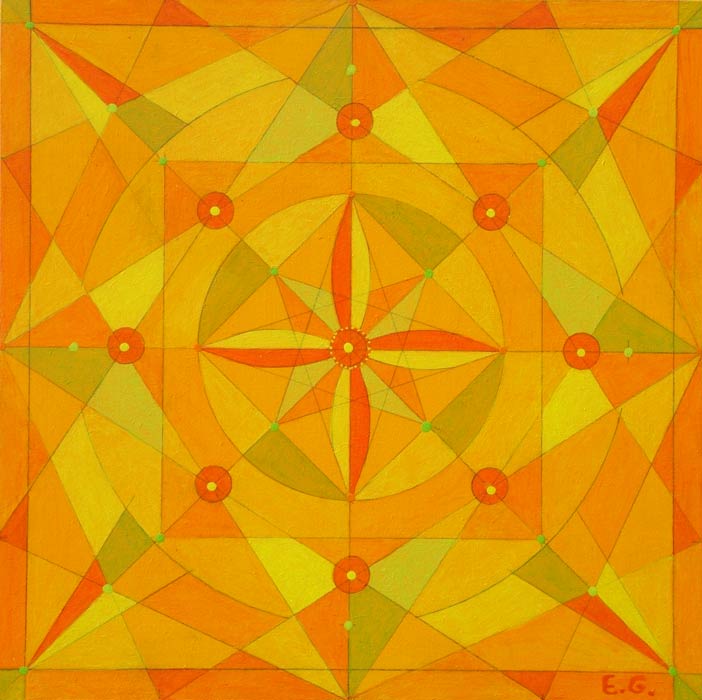 732 Mandala meditation
27x27cm, acrylic on board, ready to hang, $225
Inquire/purchase
---
An abstract geometric pattern painting inspired by Tibetan mandalas.
As used in Buddhism and Hinduism, mandala refers to certain tangible objects, which may
represent the cosmos metaphysically or symbolically, a microcosm of the universe from the human perspective.
During meditation a mandala can be used as an object for focusing attention.
The symmetrical geometric shapes tend to draw the attention towards their centre.
So calming our busy minds, we can get absorbed in the "here and now" and reach the spiritual
inner light in our being.
---
Keywords: painting, abstract, composition, mandala, meditation, geometric, symmetrical

, cosmos, metaphysical, symbolic, microcosm, universe