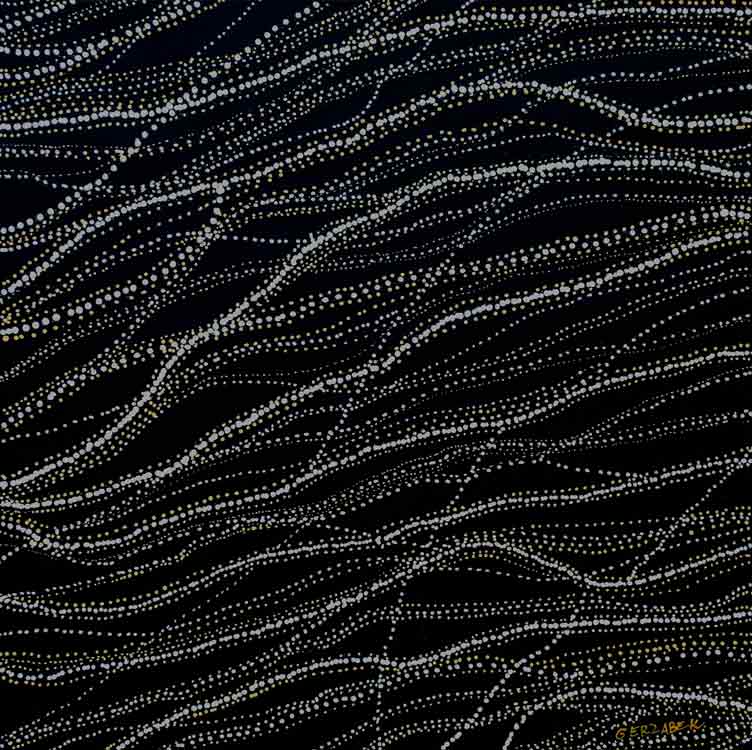 728 Homage to Dorothy N
84x84cm acrylic on stretched canvas, ready to hang.
Painting is priced as $1030 on an Online Gallery, including packing, shipping, insurance, GST and 33% commission.
For price direct from artist Inquire/purchase
---
This abstract dot painting has been inspired by and created in homage to the Aboriginal painter Dorothy Napangardi.
Lace-like delicate strands trail over the black background. A minimalist painting consisting
of off-white, pastel yellow and pale earthy orange dots. Simple, organic, effective and visually stunning!
---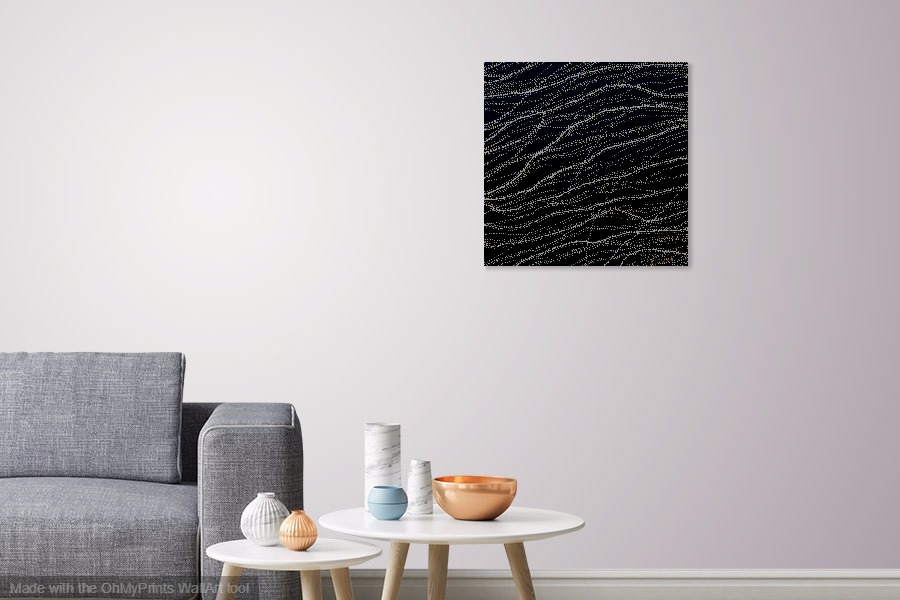 Not to scale
---
Keywords: abstract, Australian, homage, Dorothy Napangardi, Aboriginal art, inspired, painting, dot paintings, minimalist