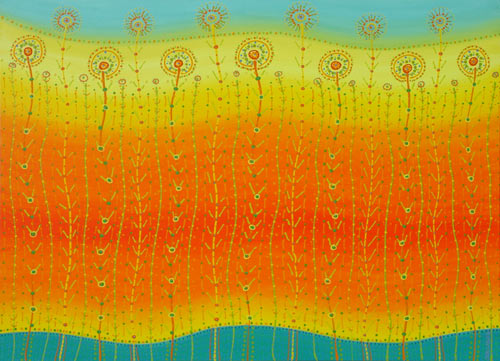 726 Spring fever
122x168cm acrylic on stretched canvas, ready to hang
SOLD
---
A stunning flora inspired abstract painting. Undulating wavy arrangement of brightly
coloured bands superimposed by organic plant like stems and flower-like heads.
The patterns and motives are reminiscent of primitive folk-art.
This is a celebration of the arrival of Spring, the season of re-birth and the joy of being alive.
The energised colours make you feel really good; the overall effect is optimism and happiness!