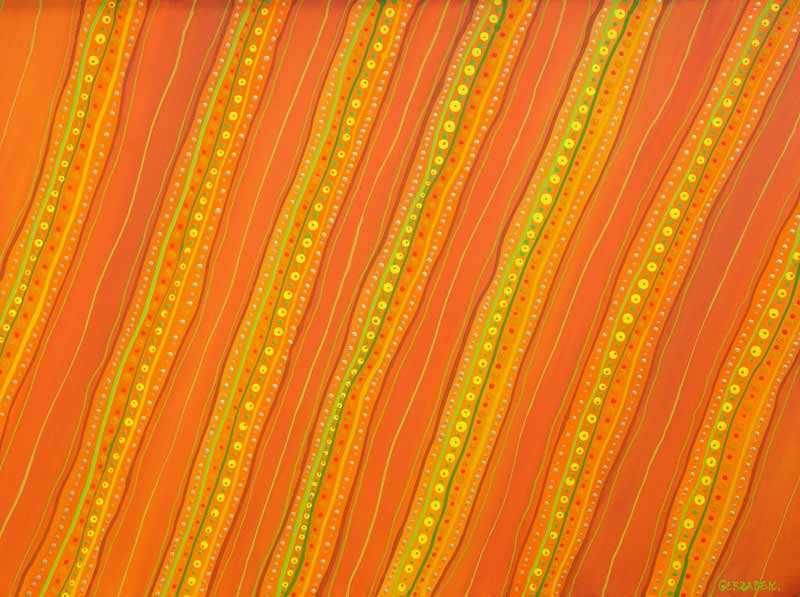 724 My desert garden
91x122cm, acrylic on stretched canvas, ready to hang, $1200
Inquire/purchase
---
This desert theme painting evokes the unique geological landforms found in many
desert regions of the world. Looking from above, vast parallel ridges dominate
the landscape, row after row as far as the eye can see.
Distinctive orange-red coloured land, furnace hot days, chilling cold nights, alternating light and shade.
Barren looking from afar but colonised by specialised plants in every crevice and populated by animals in every hiding place.
This painting pays homage to indigenous artistry, admiring the native peoplesí
bond to their land and expressing respect for their spiritual beliefs.
---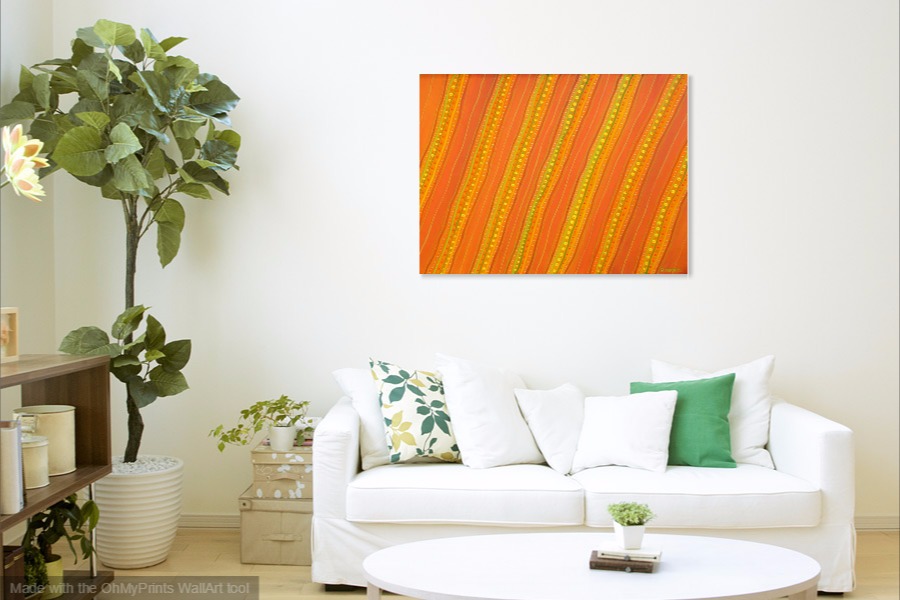 Not to scale
---
Keywords: painting, landscape, buy, artwork, desert, garden, contemporary, Australian, desert landscape