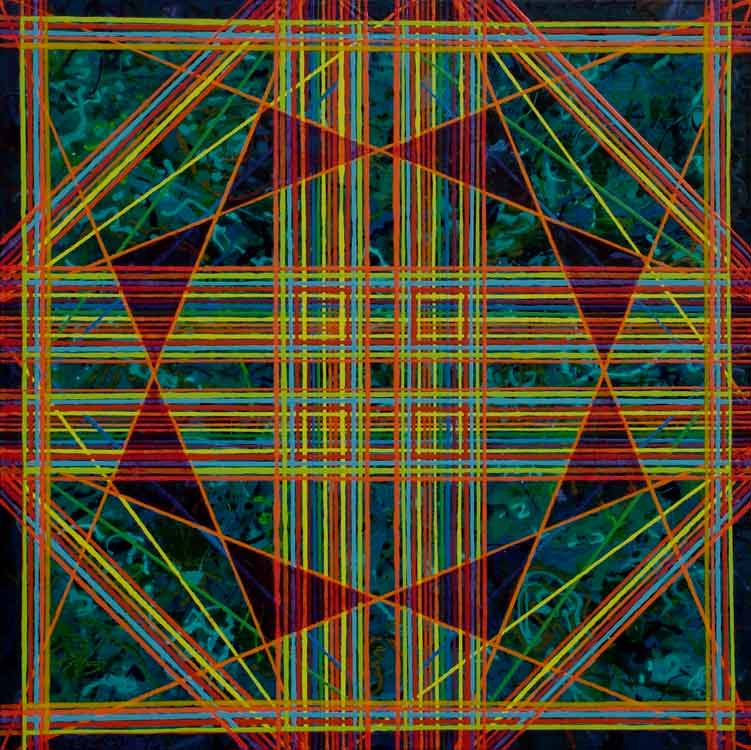 736 Outsquared
84x84cm, acrylic on stretched canvas, ready to hang, $650
Inquire/purchase
---
Rainbow coloured lines superimposed over a deep sea background and topped by a ring of triangles.
The geometric pattern is loosely based on a cross shape and integrated with dynamically
rotated different sized squares. Playful arrangement tied together by the exacting geometric
interrelations. A contemporary abstract painting with a symmetrical symbol dominating.
---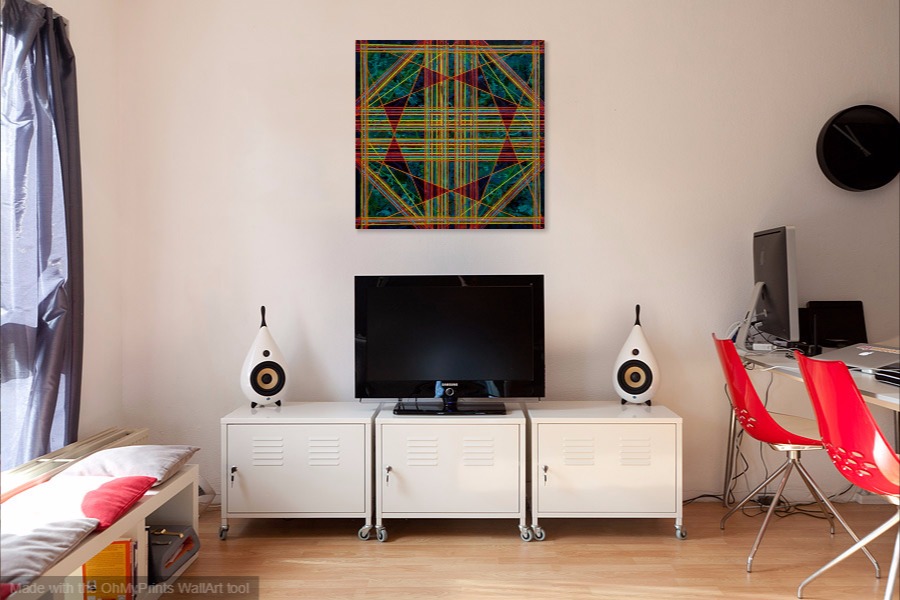 Not to scale
---
Keywords: abstract, painting, squared, contemporary, contemporary abstract, symmetrical painting, geometric painting, pattern, symbol