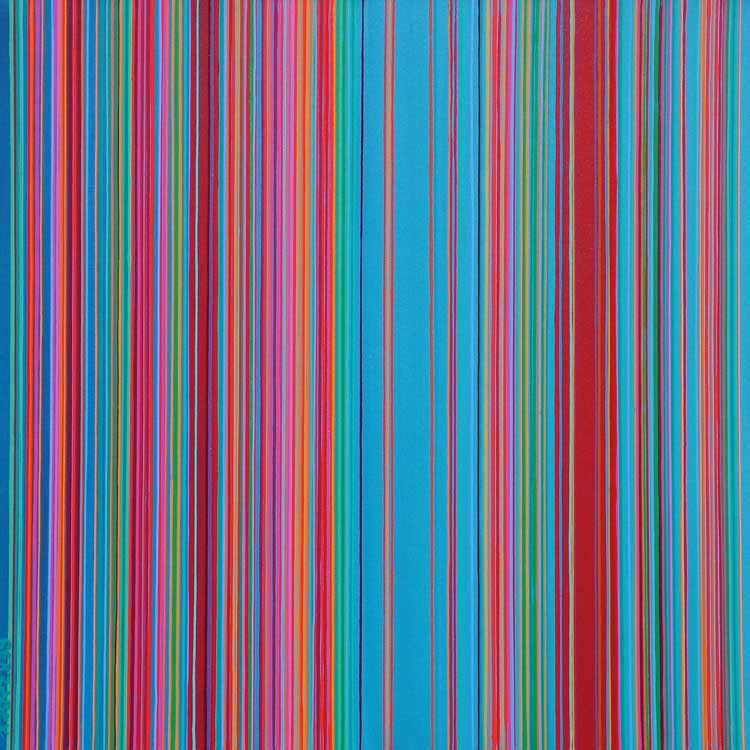 507 Multi-shift
91x91cm, acrylic on stretched canvas, ready to hang
also suitable for hanging 90 degrees rotated.
Painting is priced as $1375 on an Online Gallery, including packing, shipping, insurance, 33% commission and GST.
For price direct from artist Inquire/purchase
---
Abstract painting explores the interrelationship of blue and red and associated
harmonising and contrasting colours. Blue background and multi coloured parallel lines.
A study in proportions and subdivisions of a given square area.
A study in proportional subdivisions of a given square area.
Structured yet free, thoughtful yet intuitive, intellectual yet random.
---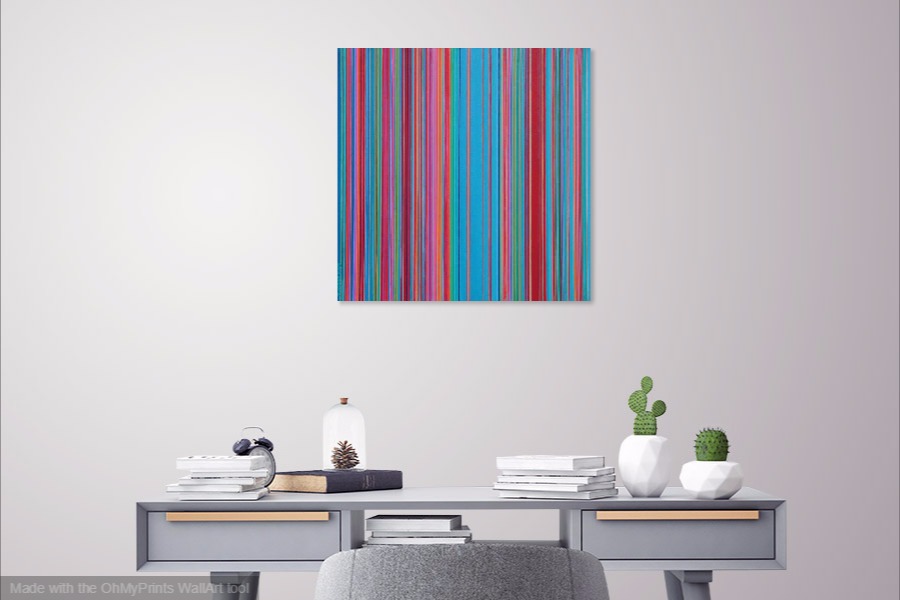 Not to scale
---
Keywords: abstract, painting, parallel lines, blue background, coloured lines, parallel, non-objective painting, interrelationships, red, harmonising, contrasting