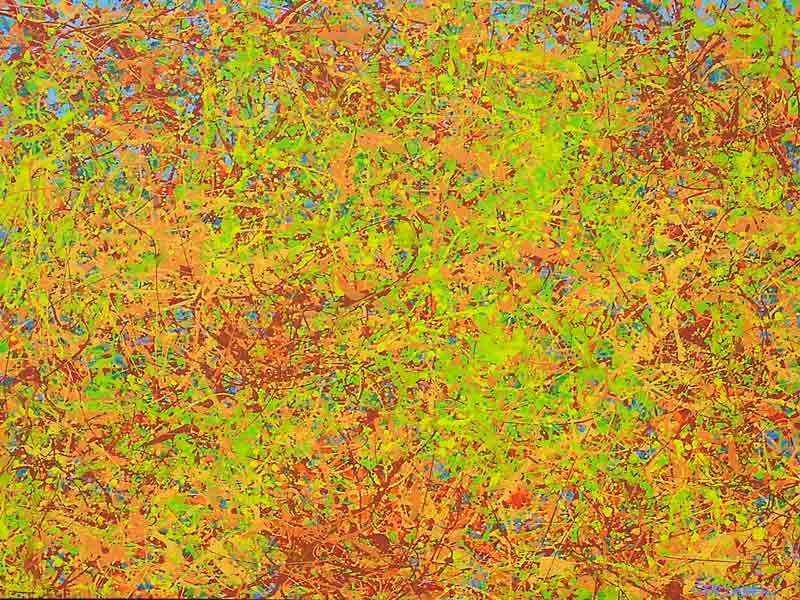 494 Scribbly scrub
76x102cm, acrylic on stretched canvas, ready to hang
also suitable for hanging vertically, in portrait format
SOLD
---
An abstract expressionist original painting inspired by the colours, patterns
and textures of dry bushland country of Australia.
Golden yellows, pale greens, blossom reds and a touch of blue. Finely interwoven stems
and branches, a delicate tapestry of organic shapes, multicoloured natural patterns. The interlaced
different coloured layers are reminiscent of Jackson Pollock's technique of using freely applied splashes of paint.
A harmonious snapshot of a natural environment, visually stimulating, rich and optimistic.
---
Keywords: painting, abstract, scrub, Australia, expressionist, abstract painting, original, colours, patterns, textures, bushland, country, Australian