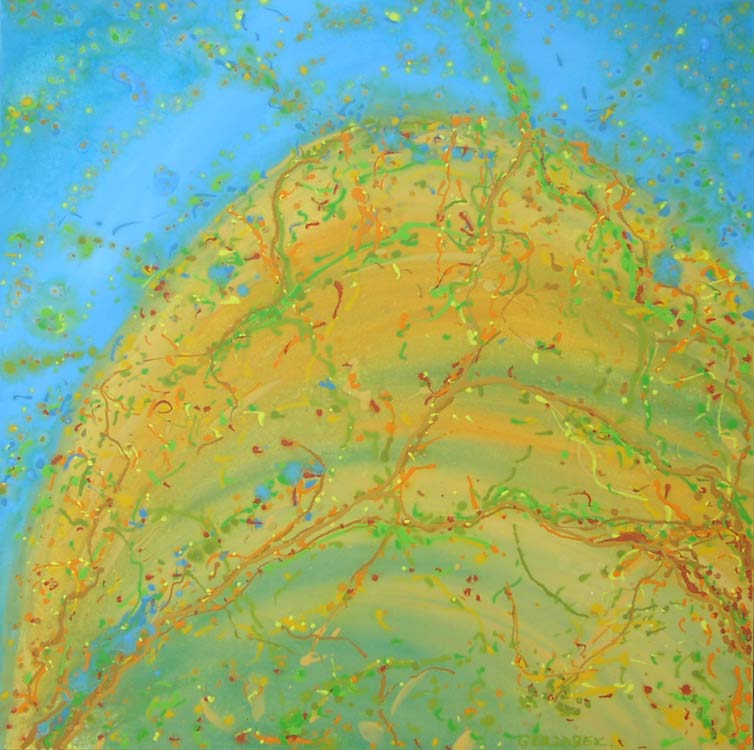 396 After the rains
102x102cm, acrylic on stretched canvas, ready to hang
SOLD
---
Abstract semi-abstract landscape painting inspired by an aerial view
of the shores of an Australian Inland lake.
Weeks of tropical rain. High humidity, everything is damp and dripping, soggy all over.
Where are the bright colours of summer, the brilliant morning flowers,
the ripe afternoon fruits and the sensual night songs?
Hey, donít despair -- nothing lasts forever. The rain has just stopped and the sun is out.
---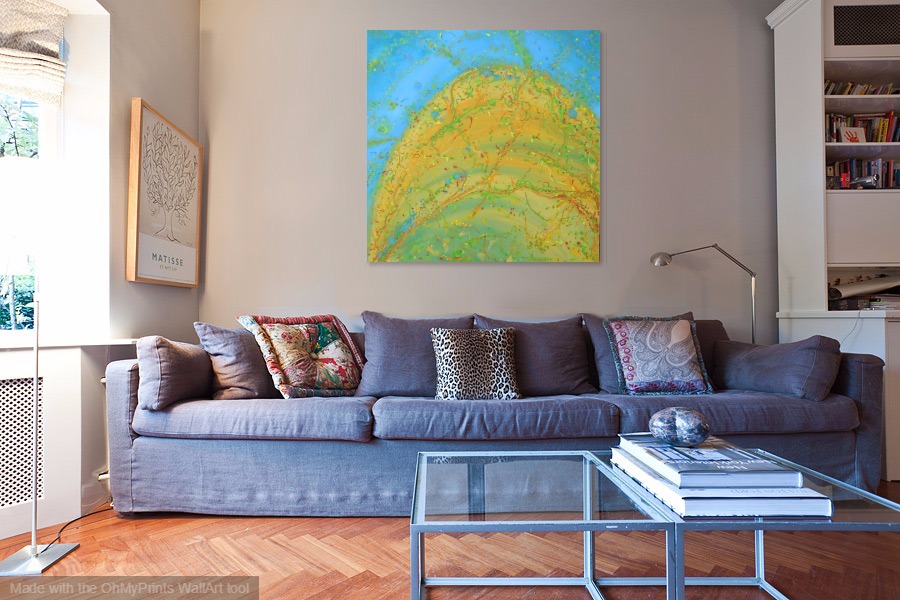 Not to scale
---
Keywords: painting, landscape, aerial, view, aerial view, Australian, lake, tropical rain, semi-abstract, acrylic, canvas