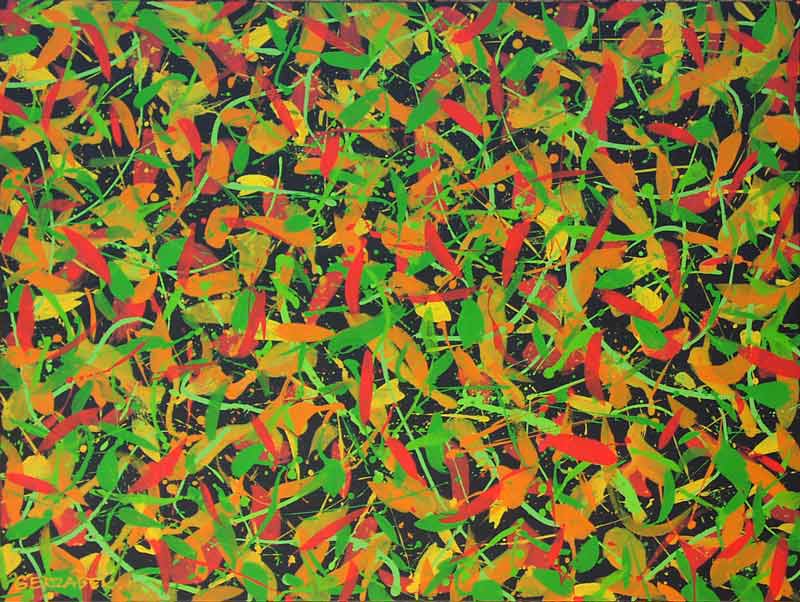 408 Written in the leaves
76x102cm, acrylic on stretched canvas, ready to hang horizontally or vertically.
Painting is priced as $1250 on an Online Gallery, including packing, shipping, insurance, 33% commission and GST.
For price direct from artist Inquire/purchase
---
Semi-abstract original painting inspired by Nature in general and by Autumn leaves in particular.
Reds, yellows, pale greens, dark greens, burnt rusty browns on a black background.
Love and grow more trees, protect the environment and counter global warming by reducing greenhouse gases!
---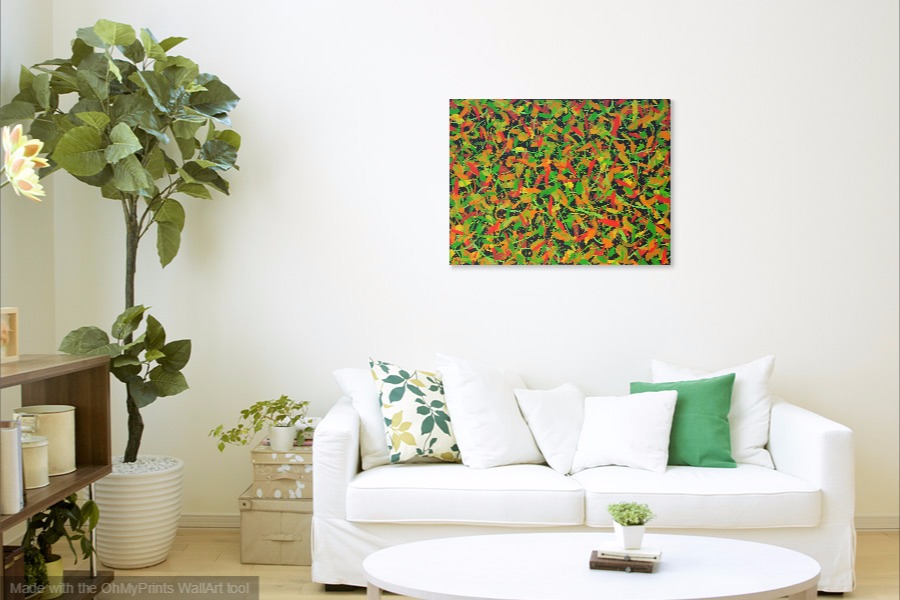 Not to scale
---
Keywords: painting, autumn, leaves, artist, semi-abstract, Nature, inspired, original painting, autumn leaves, global warming, acrylic, self-framed