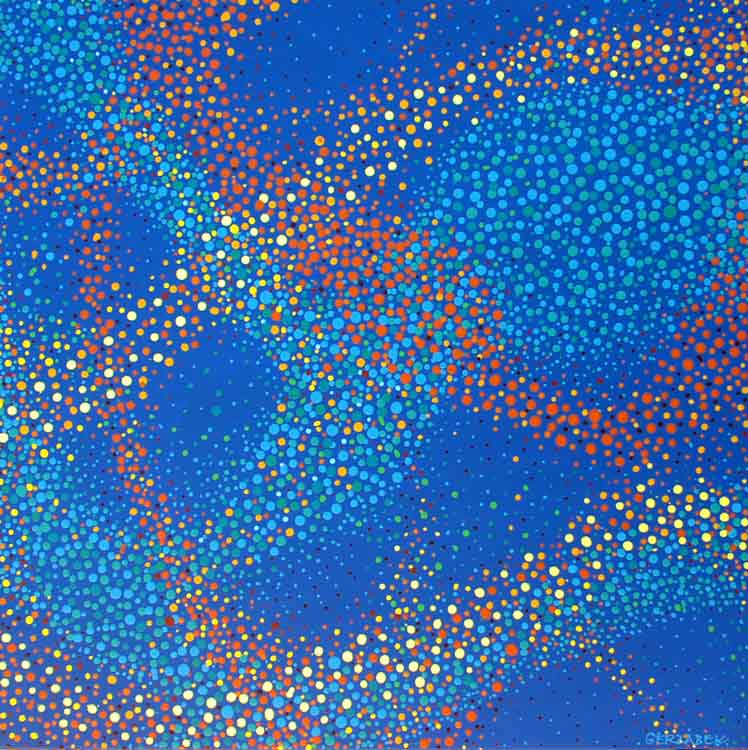 361 Clustering
118x118cm acrylic on stretched canvas, ready to hang, $2000
Inquire/purchase
---
Abstract, non-representational painting of different size coloured dots. This original arrangement
resembles a celestial galaxy, a swirling, pulsating group of high energy stars.
Red, blue, yellow and orange stars in a spectacular fireworks display.
Alternatively, it could be an underwater image of myriads of colourful organisms
swirling all over in the deep ocean, a magical submarine seascape rarely seen.
---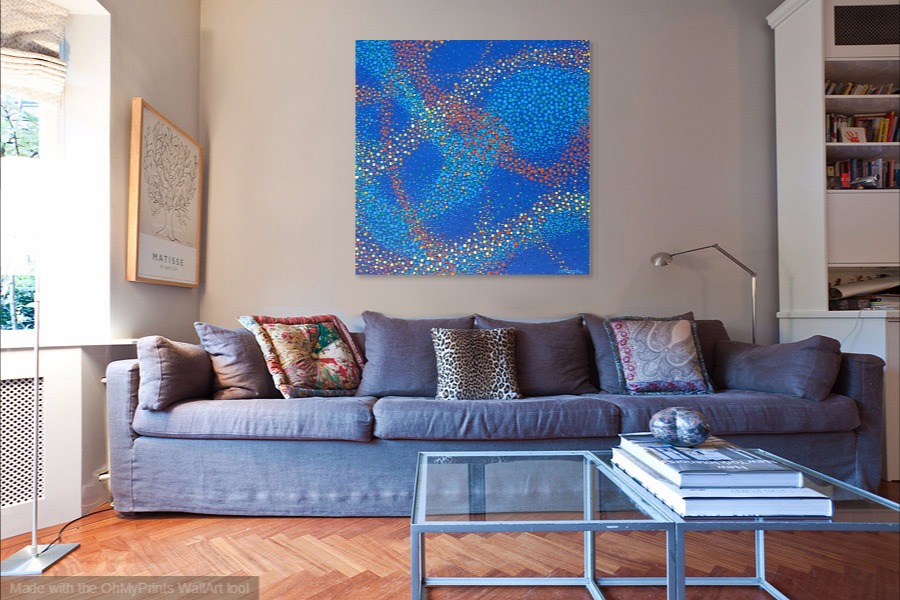 Not to scale
---
Keywords: painting, non-representational, abstract, star galaxies, inspired, contemporary painting, submarine, seascape, stars, colourful, magical