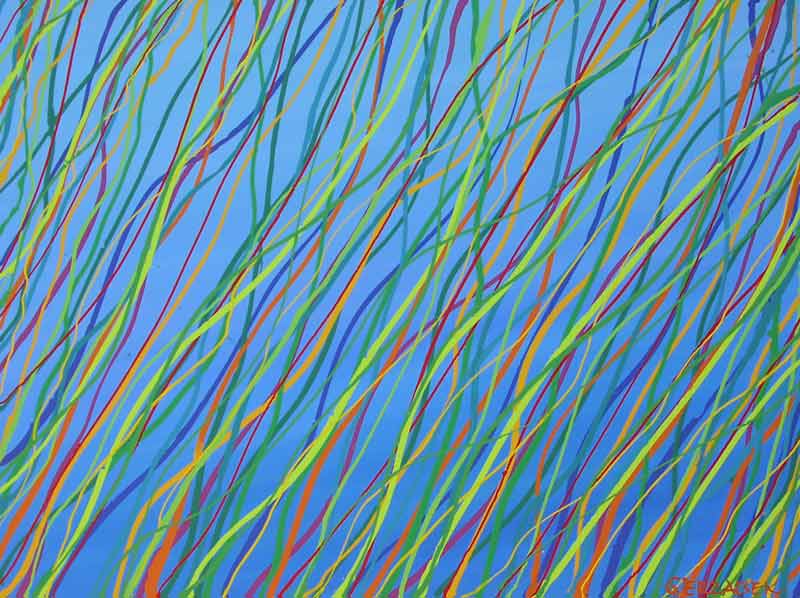 360 Regeneration
76x102cm acrylic on stretched canvas, ready to hang.
Painting is priced as $1200 on an Online Gallery, including packing, shipping, insurance, 33% commission and GST.
For price direct from artist Inquire/purchase
---
A nature inspired abstract contemporary painting. This image expresses the spirit of re-growth
and recovery. Reminiscent of climbing plants reaching for the Spring sunshine.
Exuberant intertwining strands of colour all over. An image of pure vitality, unrestrained life-force and optimism.
---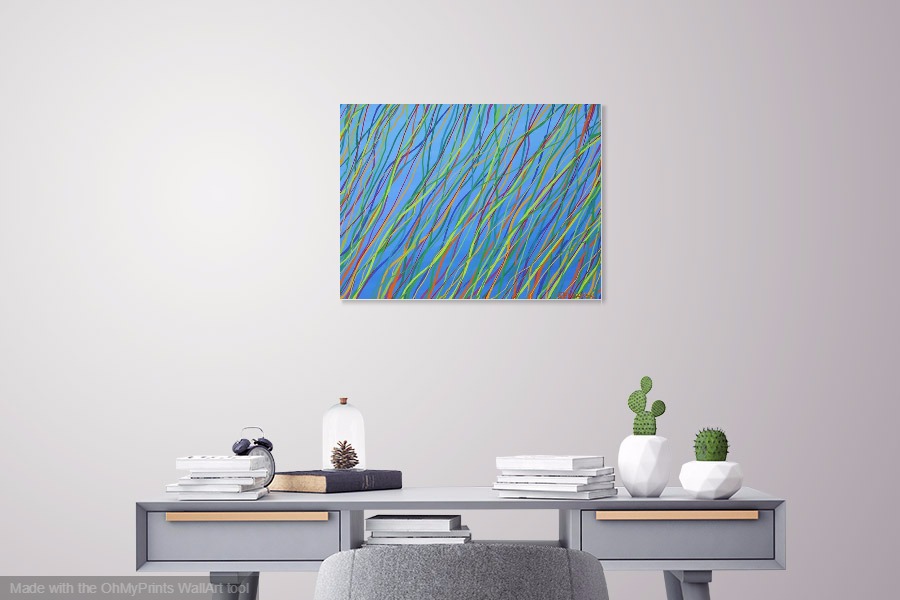 Not to scale
---
Keywords: abstract, painting, regeneration, nature inspired, contemporary, plants, Spring, sunshine, colour, image, vitality, life-force, optimism, acrylic