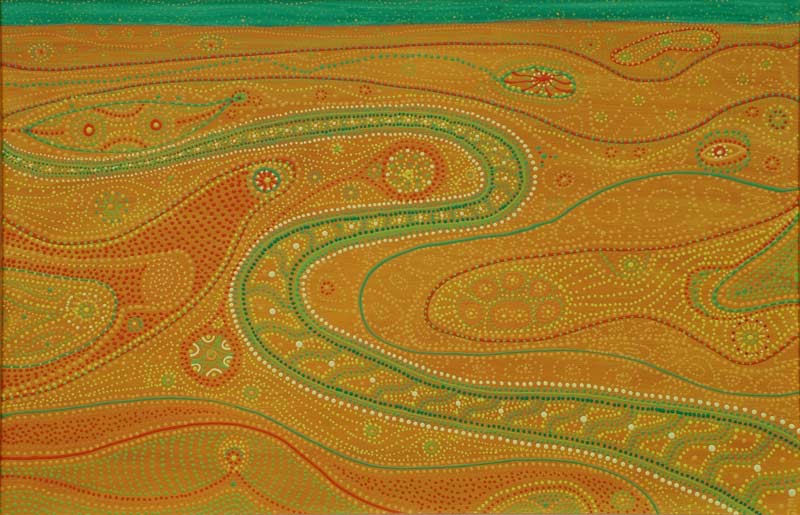 024 Wanderlust
66x96cm framed size, acrylic on 61x91cm board, $550
Inquire/purchase
---
Abstract landscape painting. The oldest continent on earth. Timeless country millions of
years old, ancient Central Australia with its wrinkles and warts etched all over the land.
Thousands of dots gravitating together to form natural patterns. Maybe rounded hilltops,
maybe sensuous outlines of nudes reclining? A meandering dry riverbed disappearing towards the horizon?
Oh, the mysteries of Nature!
---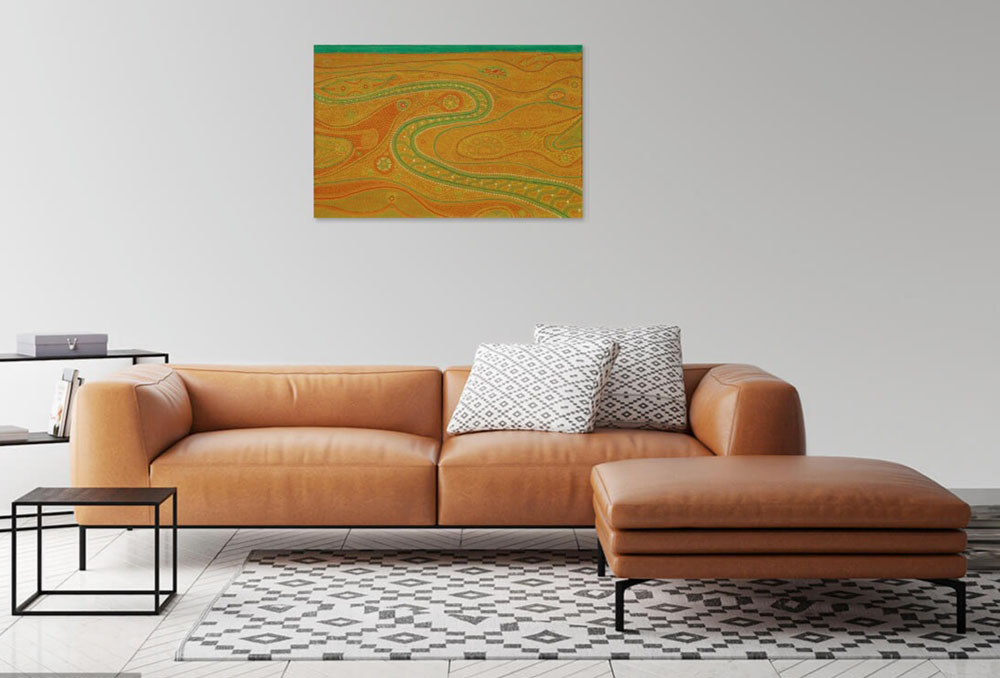 Not to scale
---
Keywords: abstract, landscape, painting, country, Central Australia, natural patterns, nature, riverbed, horizon