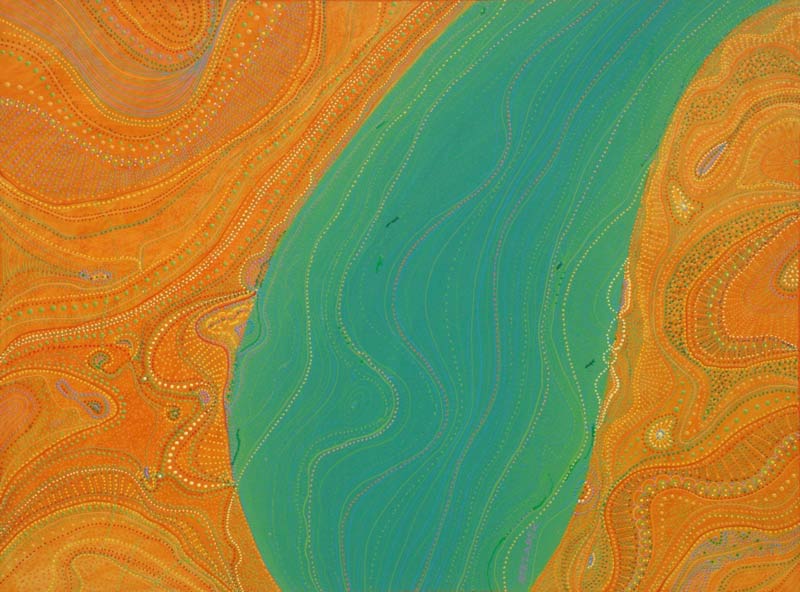 015 Traces of time (Big River)
91x122 cm, acrylic on board, framed, NFS
Artist's collection
---
Timeless red hills millions of years old, ancient Central Australia
with its wrinkles and warts etched all over the landscape.
An inland river drying up, billabong-like waterholes shrinking every day in the relentless heat.
Survival of the fittest, no man can ever conquer such a mighty country without respecting the forces of nature?
---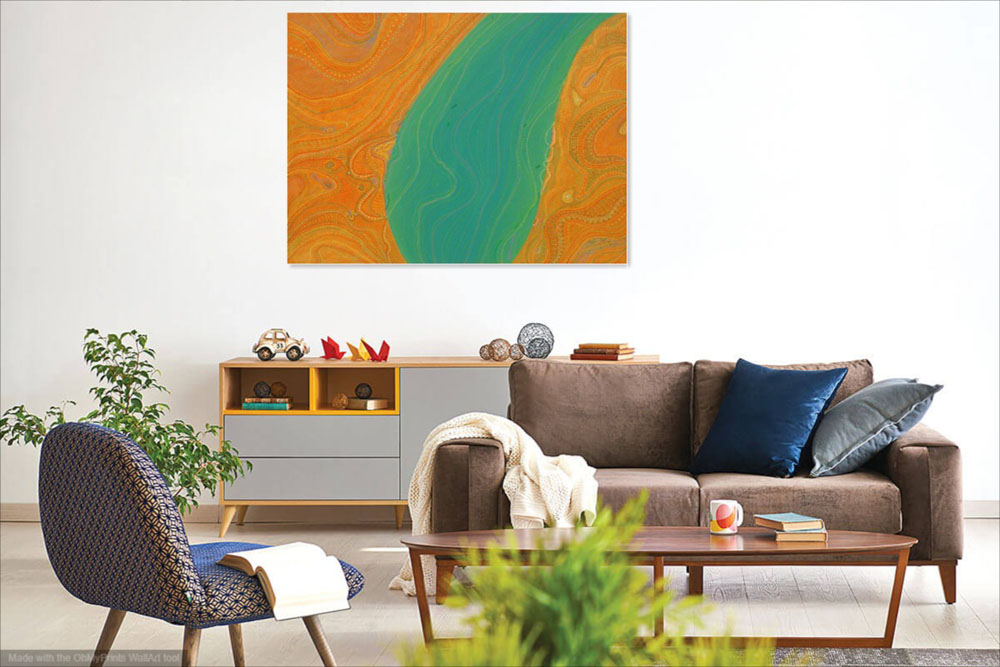 Not to scale
---
Keywords: abstract, contemporary, landscape painting, desert painting, abstract landscape painting, abstract painting, billabong