043 Tangerine
54x69cm framed size, acrylic image on 45x61cm board,
also suitable for hanging vertically, in portrait format, $450
Inquire/purchase
---
An abstract landscape painting inspired by Aboriginal Indigenous artistry. Meandering lines
and dots all over the place. Desert colours set the mood, a delightful small piece,
the colour theme is citrus, the feeling is naturally optimistic.
Engaging and simple, organic and intriguing. A lovely decorative painting by
Sydney visual artist inspired by Central Australian deserts.
---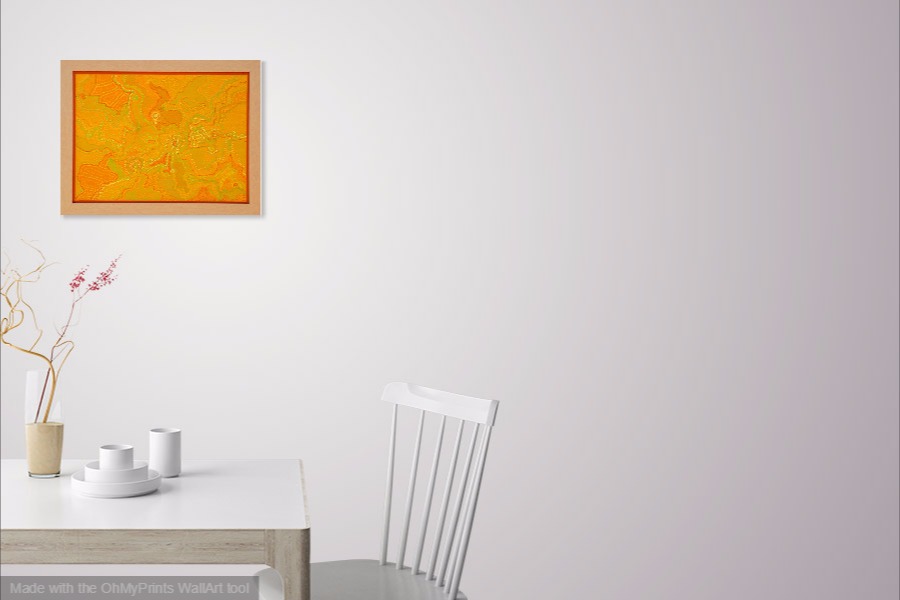 Not to scale
---
Keywords: abstract, landscape painting, lines, dots, desert colours, delightful, small painting, optimistic, simple, organic, intriguing, decorative Aboriginal, Central Australia