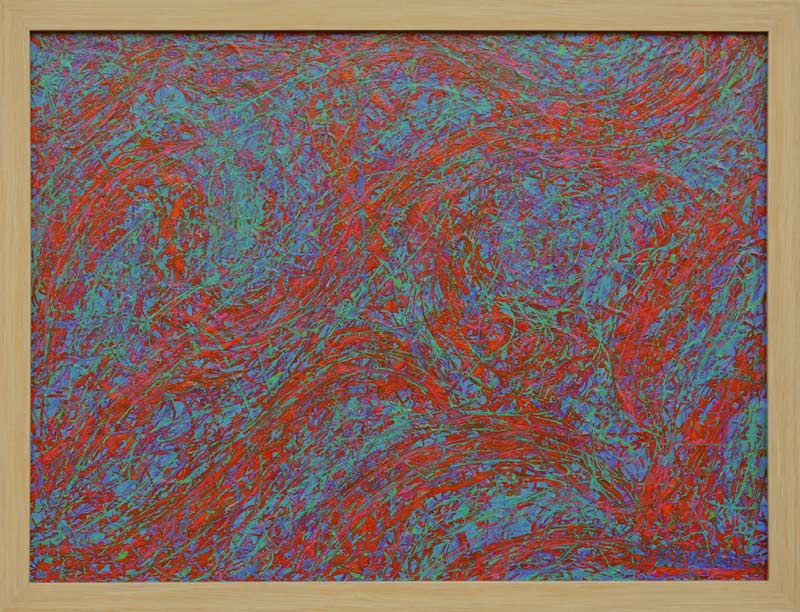 857 Brainstorm
30x40cm, acrylic on hardboard, framed, ready to hang.
Unframed painting priced as $280 on an Online Gallery, including packing, shipping, insurance, GST and 33% commission.
For price direct from artist Inquire/purchase
---
Jackson Pollock is alive and well! This homage painting pays tribute to the master
of abstract expressionism. The amazing interlaced patterns of
intense colours range from hot reds, purples and oranges to cool greens and blues.
The effect is invigorating, stimulating and exciting.
---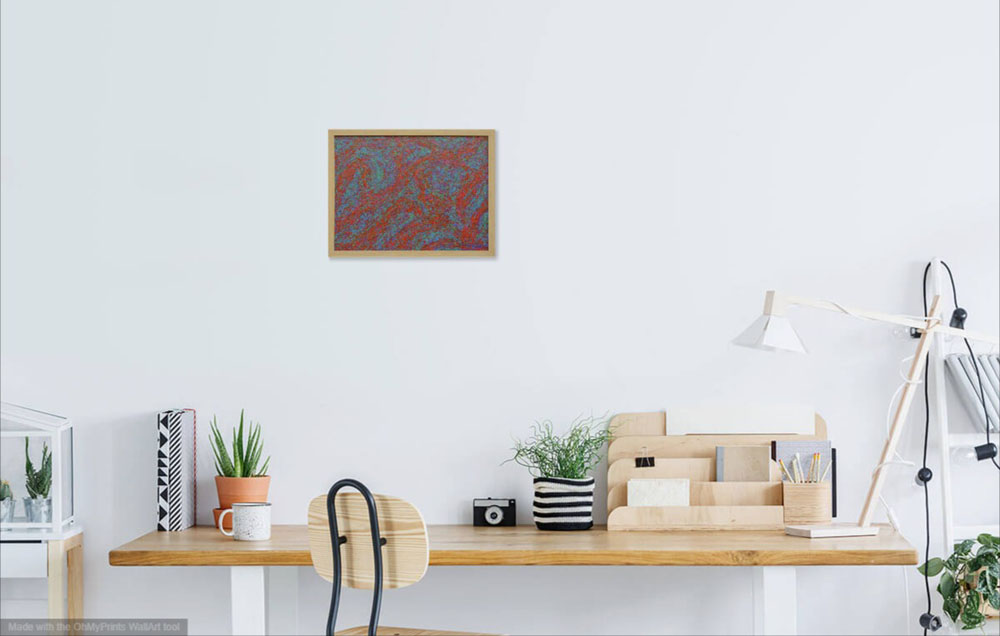 Not to scale
---
Keywords: abstract, contemporary, expressionist painting, abstract painting, small painting, reds, purples, orange, green, blue