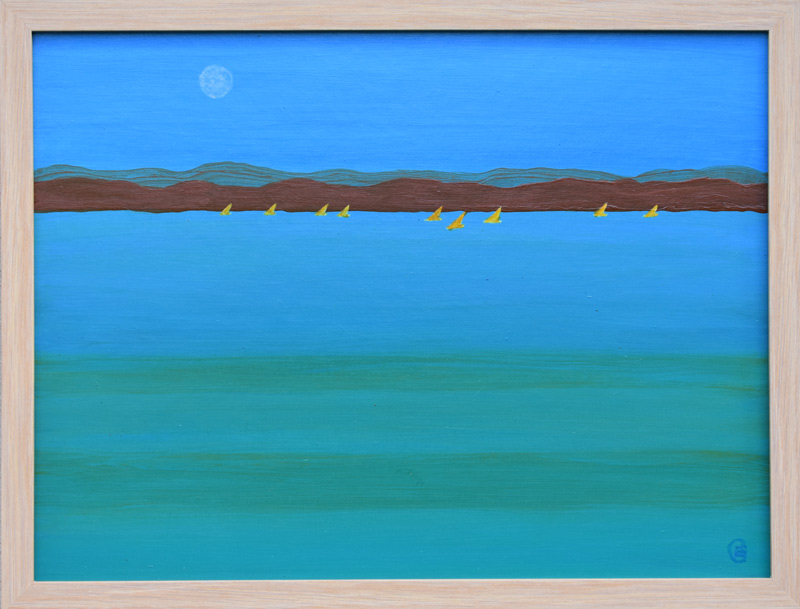 855 Still waters
30x40cm, acrylic on hardboard, framed, ready to hang, NFS
Family collection
---
A contemporary seascape painting. It is getting late, the light is fading ever so slowly.
The colour of the water is becoming similar to the colour of the darkening sky.
No wind, no sound. Calm water as far as you can see. Lake, river, lagoon, what's the difference?
Meditating alone: sitting without moving, just breathing evenly and steadily,
without effort letting all worries float away. In touch with the inner self, yet one with the Universe.
---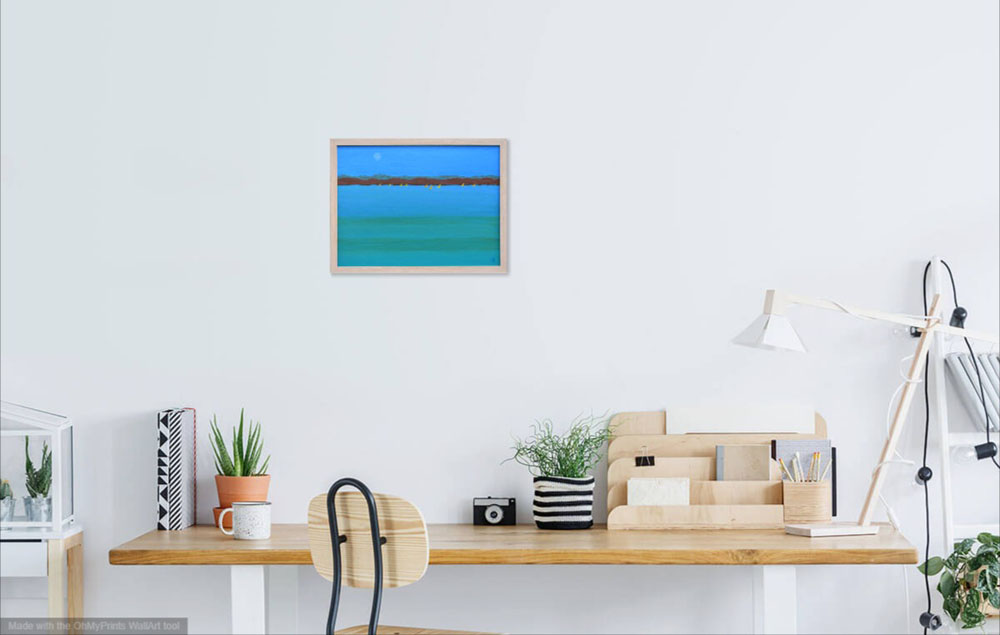 Not to scale
---
Keywords: sailing, painting, original, modern, seascape, beach, sailboats, water view, sailing boats, lake