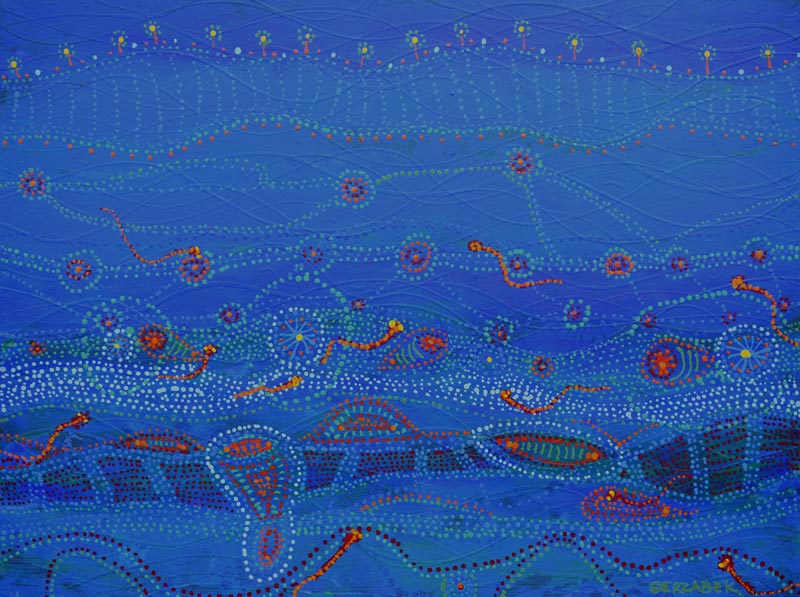 840 Seaworld
76x102 cm / 30x40 in, acrylic on stretched canvas, ready to hang.
Painting is priced as $1250 on an Online Gallery, including packing, shipping, insurance, GST and 33% commission.
For price direct from artist Inquire/purchase
---
Fascinating seascape painting evocative of the submarine world.
Free exploration of waving lines and regular patterns, interrupted by irregular forms.
Playful doodles and unexpected colours superimposed on a dark blue background.
---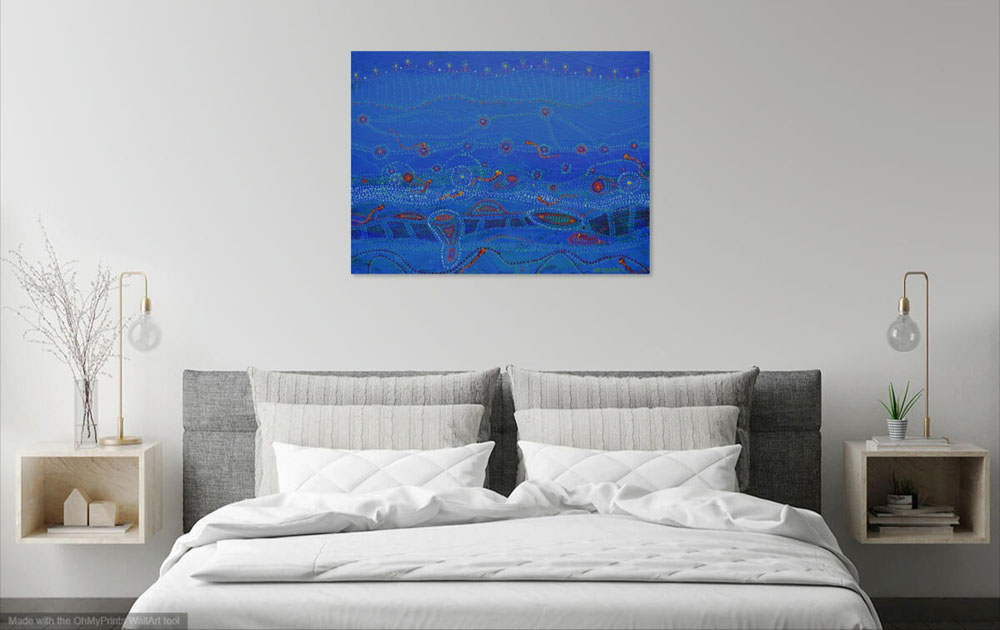 Not to scale
---
Keywords: abstract, painting, submarine, seascape, deep, blue