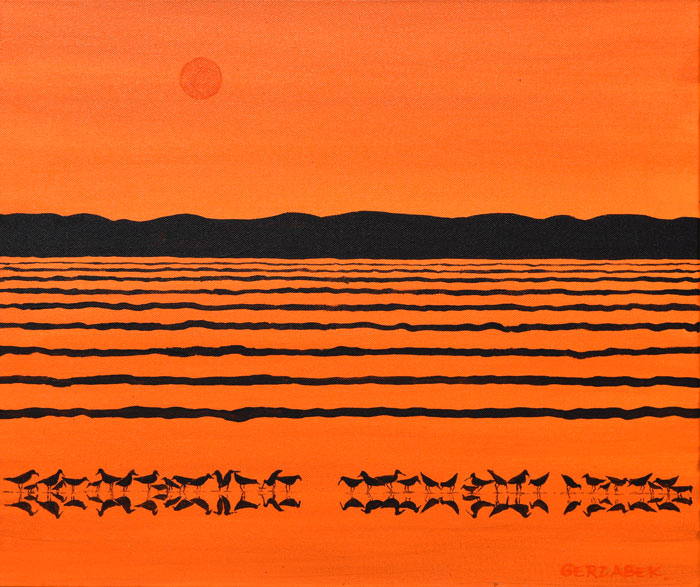 838 Sunset with wading birds 2
51x61 cm acrylic on stretched canvas, ready to hang.
Painting is priced as $540 on an Online Gallery, including packing, shipping, insurance, GST and 33% commission.
For price direct from artist Inquire/purchase
---
A striking image of waterbirds wading in shallow water and their silhouettes reflected.
Burnt orange coloured sky, distant darkening shoreline, an amazing spectacular scene created by Mother Nature.
---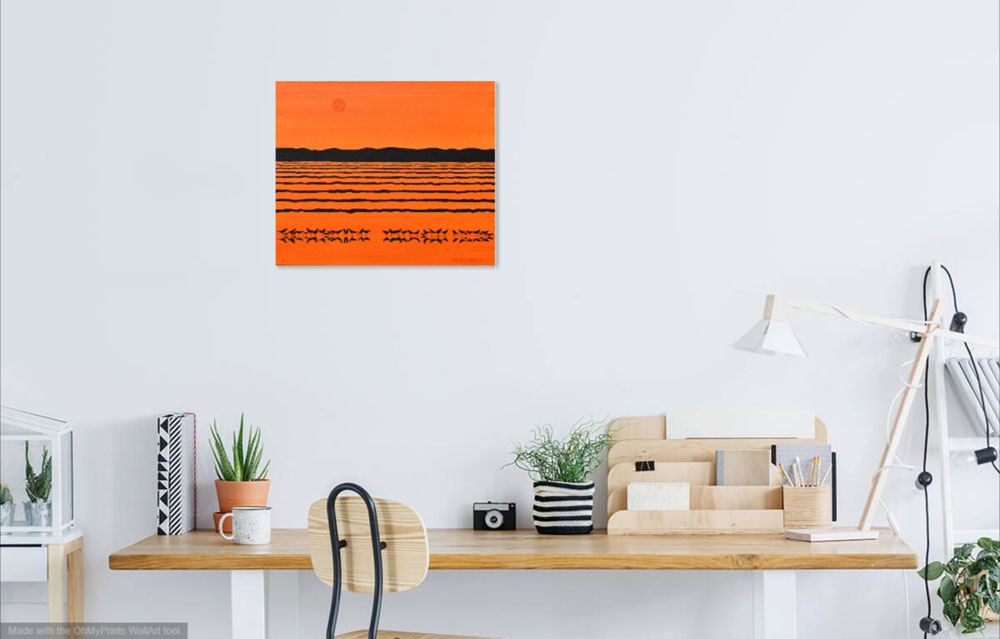 Not to scale
---
Keywords: painting, birdland, wading, waterbirds, seascape, tropical scene, original, orange sunset, silhouette, birds