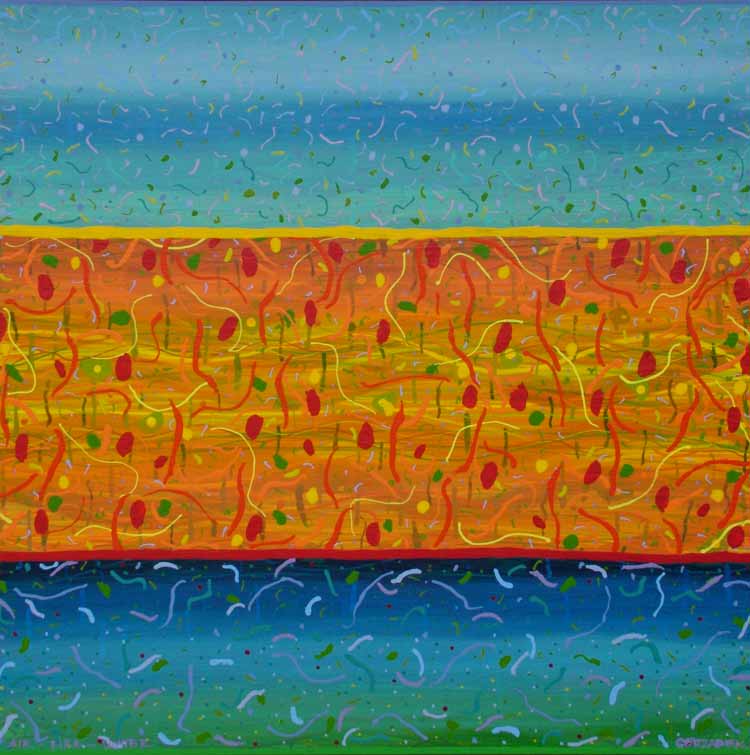 781 Air - Fire - Water
122x122cm, acrylic on stretched canvas, ready to hang
SOLD
---
An original landscape inspired abstract painting: on top the lightness of air in the sky,
in the middle the intense burning of fire, and at the bottom the calm cool blue green of deep water.
Simple proportions, broad colour fields and bold but subtle details all over.
A striking artistic statement, not for the faint hearted.
---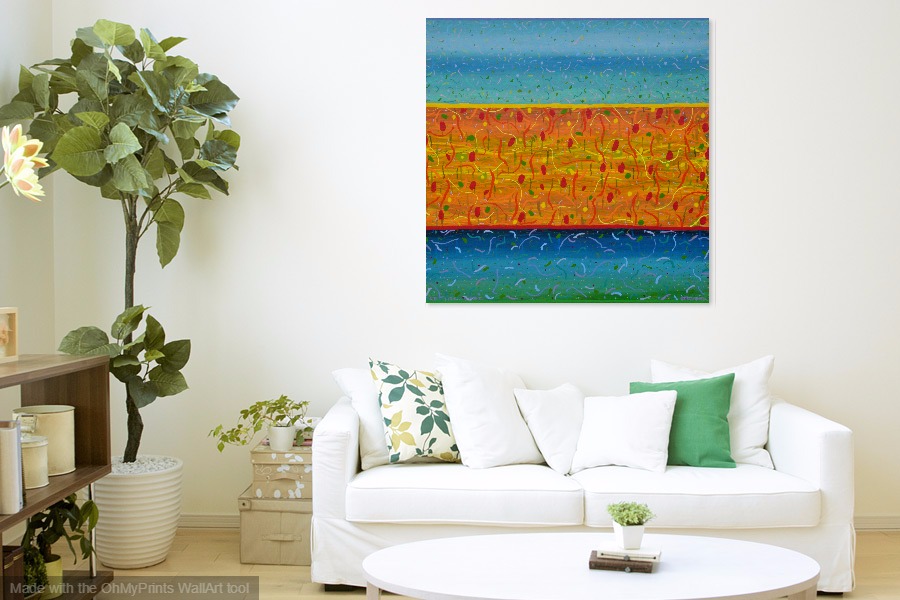 Not to scale
---
Keywords: abstract painting, painting, air, fire, water, art, contemporary, original, landscape, inspired, sky, calm, cool blue green, deep water, proportions, broad colour fields, bold, artistic statement