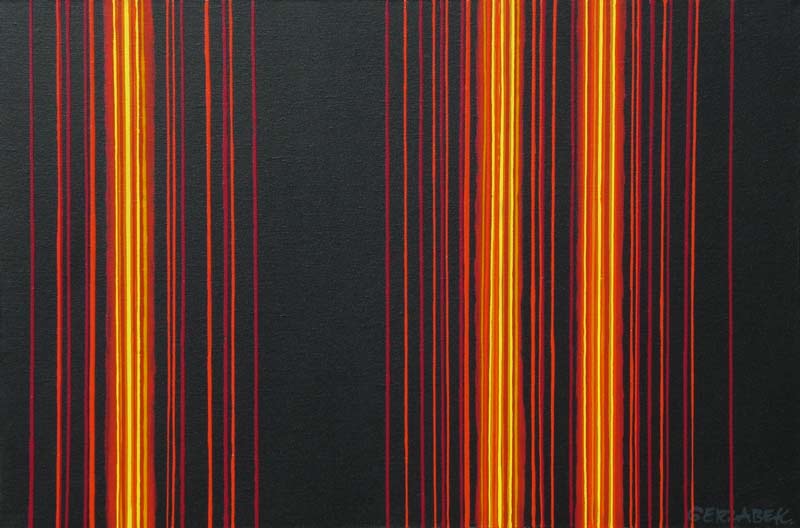 747 Hotrods
51x76cm acrylic on stretched canvas, ready to hang, NFS
Artist's collection
---
Vertical red hot bars on a black background, an abstract non-objective painting.
A bold and simple study in proportions and colour contrasts.
Deliberately spaced red, orange and yellow lines suggest hot metal rods glowing in the dark.
Energy filled atmosphere, a touch of danger and anticipation hangs in the air.
---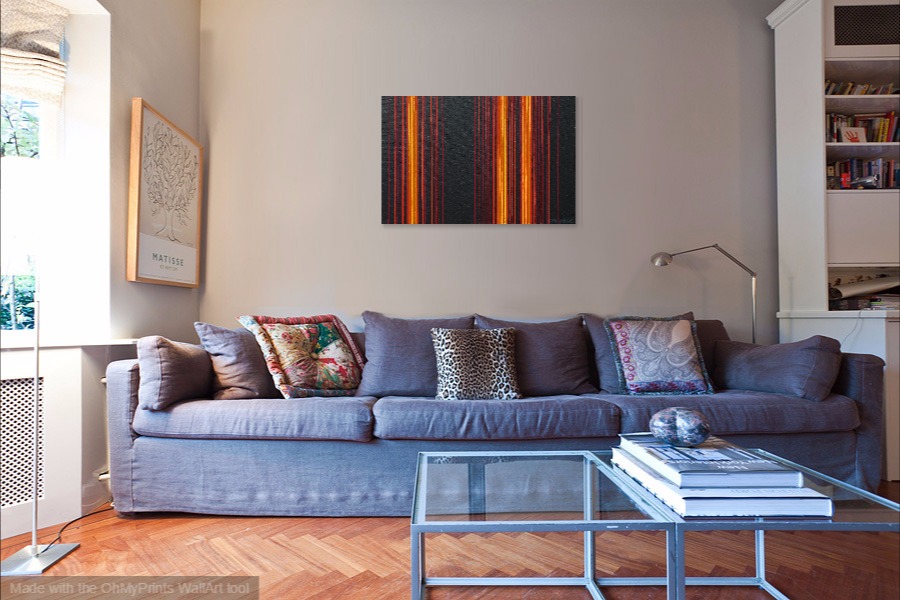 Not to scale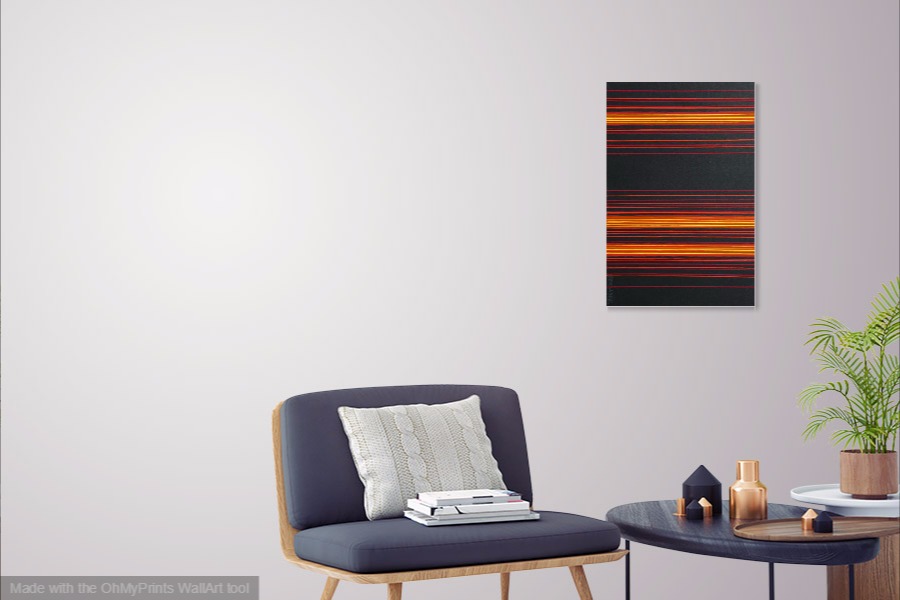 Not to scale
---
Keywords: hotrod, abstract, non-representational painting, contemporary artist, painting, red hot, black background, non-objective painting, bold, proportions, colour contrasts, yellow, orange, straight lines