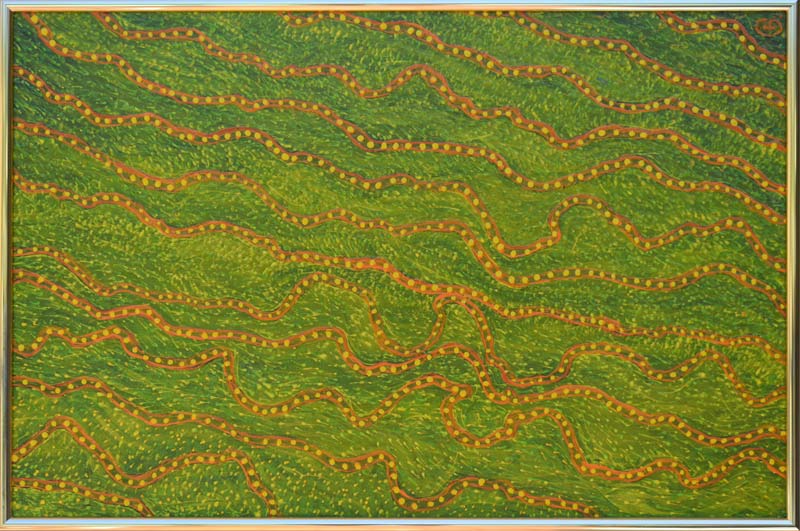 613 Contours
61x91cm acrylic on board, framed size 62x92cm, ready to hang, $650
Inquire/purchase
---
Reminiscent of green fields with outlines of distant hill profiles, or maybe walking tracks in the countryside.
Meandering lines in the wilderness, a search for the best path to reach the goal. Many paths but one destination.
Life's journeys are varied and diverse. All journeys start with a single step, then one step at a time till the destination is reached.
---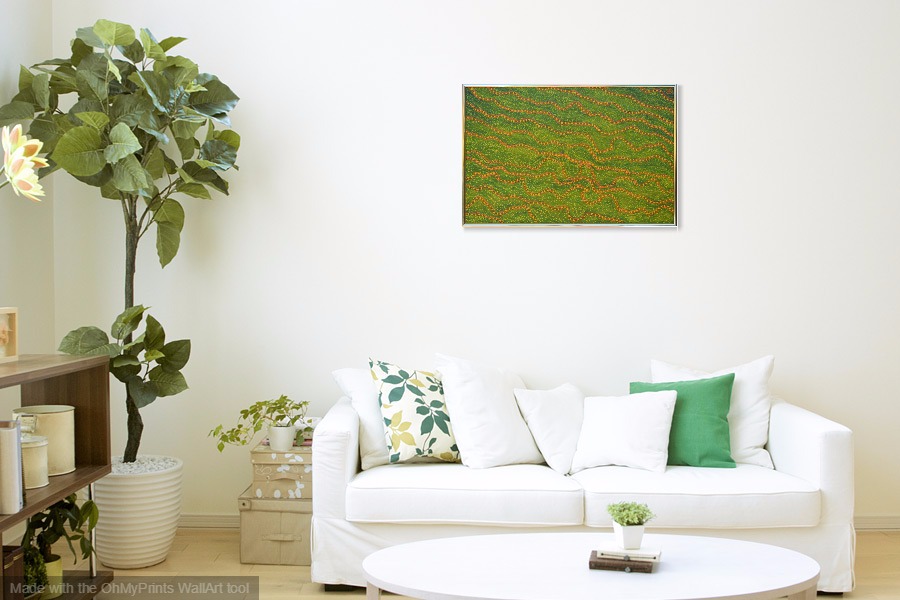 Not to scale
---
Keywords:

contours, abstract, art, contemporary patterns, textures, painting, abstract art, green fields, hill profiles, walking tracks, wilderness. meandering lines, countryside