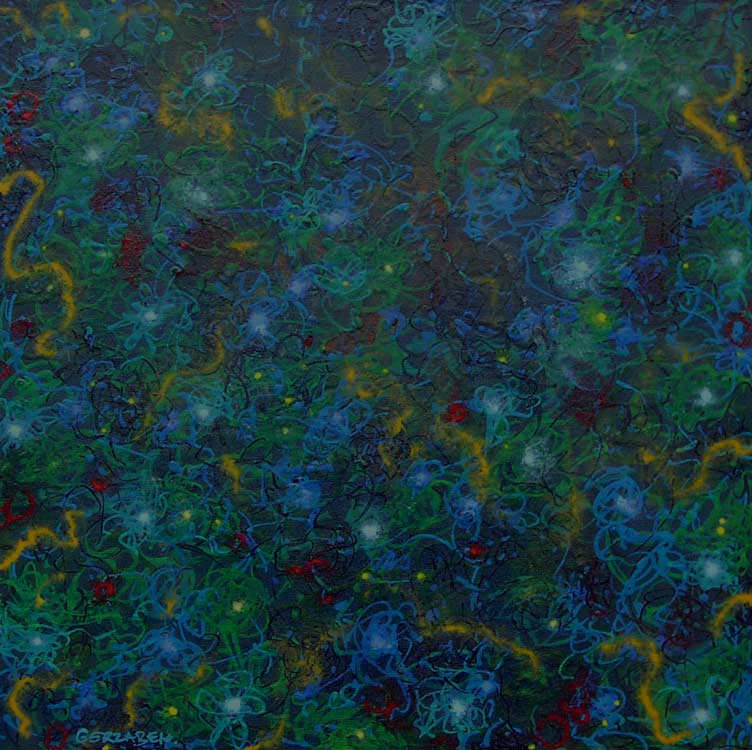 611 Mysterioso
61x61cm, acrylic on stretched canvas, ready to hang.
Painting is priced as $530 on an Online Gallery, including packing, shipping, insurance, 33% commission and GST.
For price direct from artist Inquire/purchase
---
Mysterious evocative submarine seascape painting inspired by the creatures of the deep ocean.
Alternatively, the image is derived from studying through a telescope celestial bodies of the cosmos.
Bright luminescent light-emitting bodies against a pulsating swirling multi-coloured background.
Are there unknown depths beyond our reach or undiscovered universes not yet seen: this is the question.
---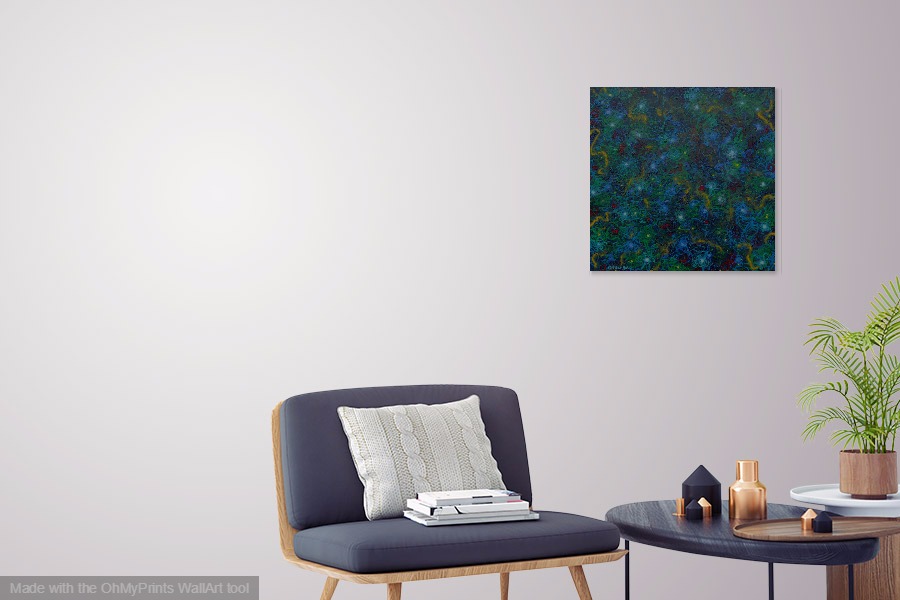 Not to scale
---
Keywords: abstract, painting, submarine, seascape, creature, deep ocean, celestial bodies, cosmos, purchase art