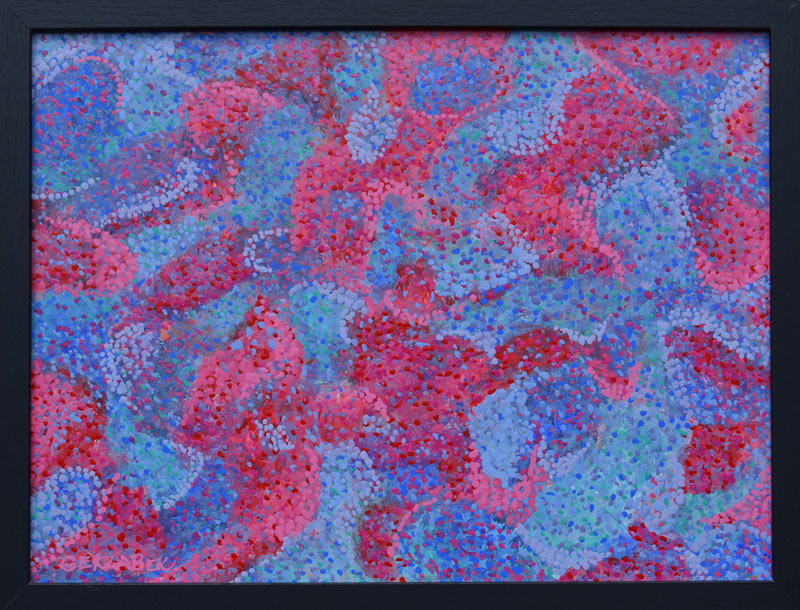 862 Pointillism revisited
30x40cm, acrylic on hardboard, framed, ready to hang.
Unframed painting priced as $280 on an Online Gallery, including packing, shipping, insurance, GST and 33% commission.
For price direct from artist Inquire/purchase
---
A pointillist impressionist dot painting with red and bue themed patches and textures.
A multicoloured study in colour blending "in the eye".
---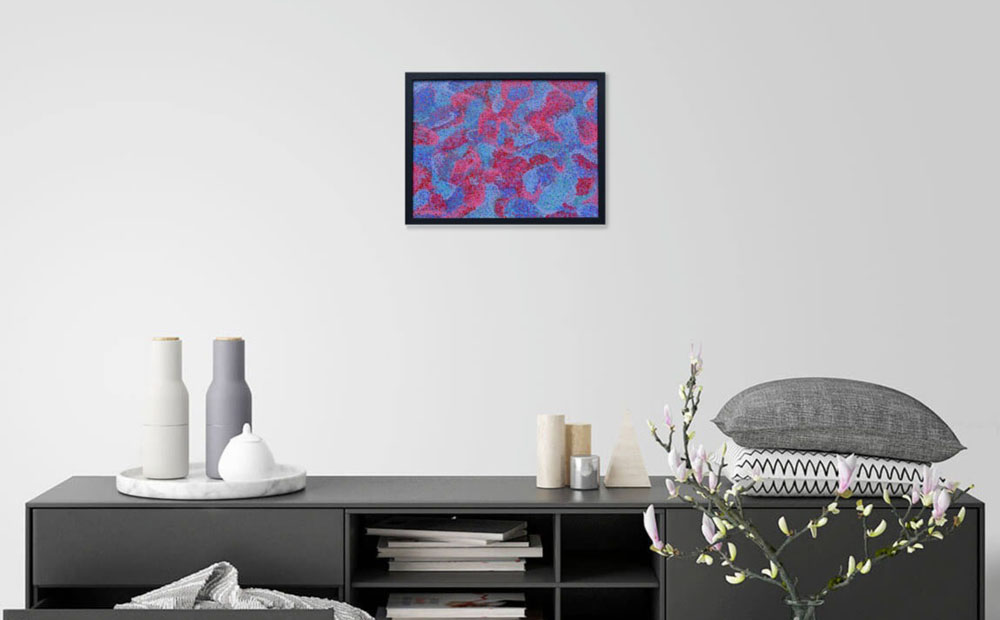 Not to scale
---
Keywords: pointillism, painting, original, modern, dots painting, multicoloured, reds, blues, colour blending