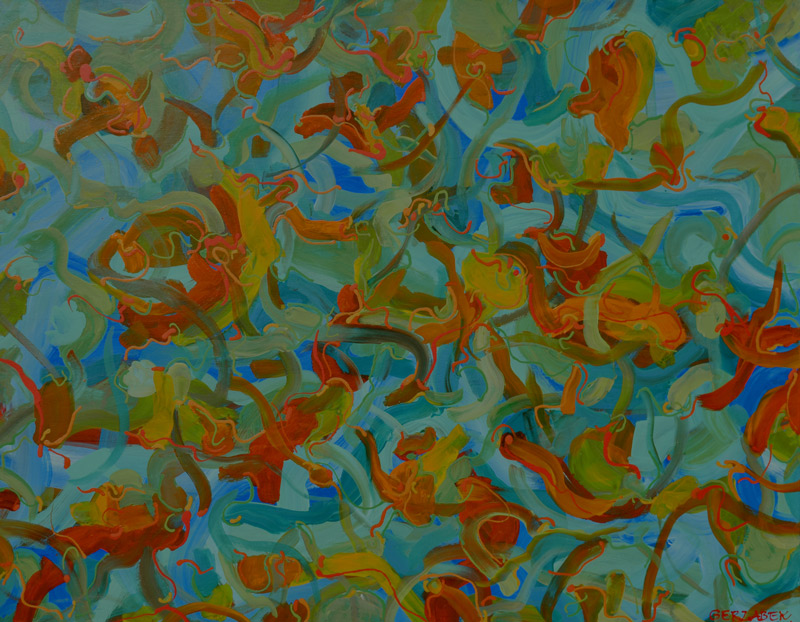 853 Jungle
107x137cm acrylic on stretched canvas, ready to hang.
Painting is priced as $2550 on an Online Gallery, including packing, shipping, insurance, GST and 33% commission.
For price direct from artist Inquire/purchase
---
A wild and exuberant abstraction, an original action painting with multi-coloured patterns.
The various harmonising and contrasting colours exude energy and jungle-like vitality.
---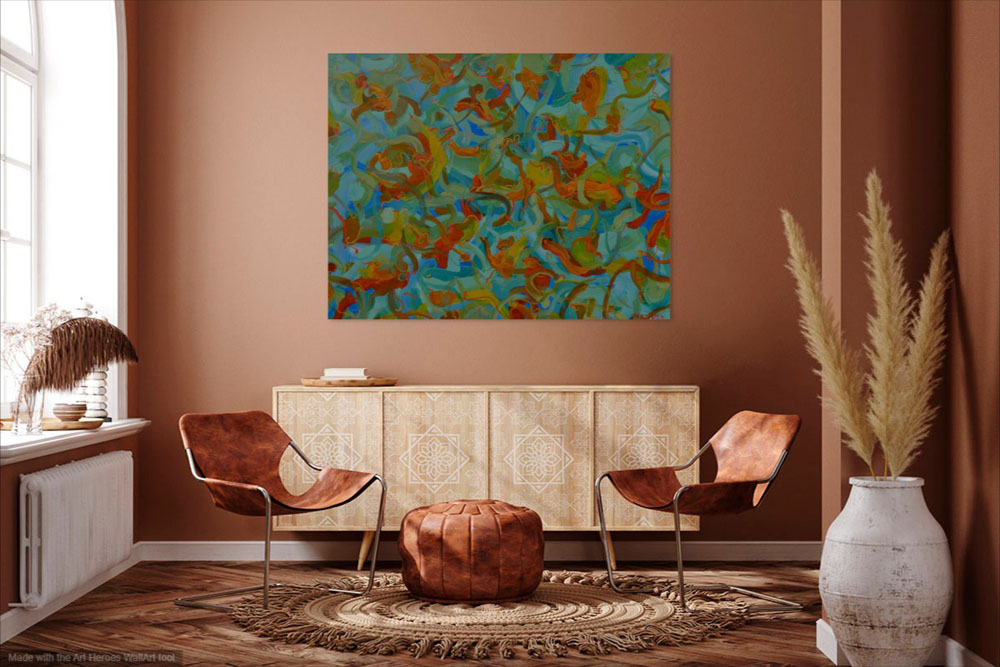 Not to scale
---
Keywords: painting, wild, exuberan,t abstraction, original, action painting, multi-coloured, patterns, contrasting colours, vitality, vibrancy