◄ Previous Home Next ►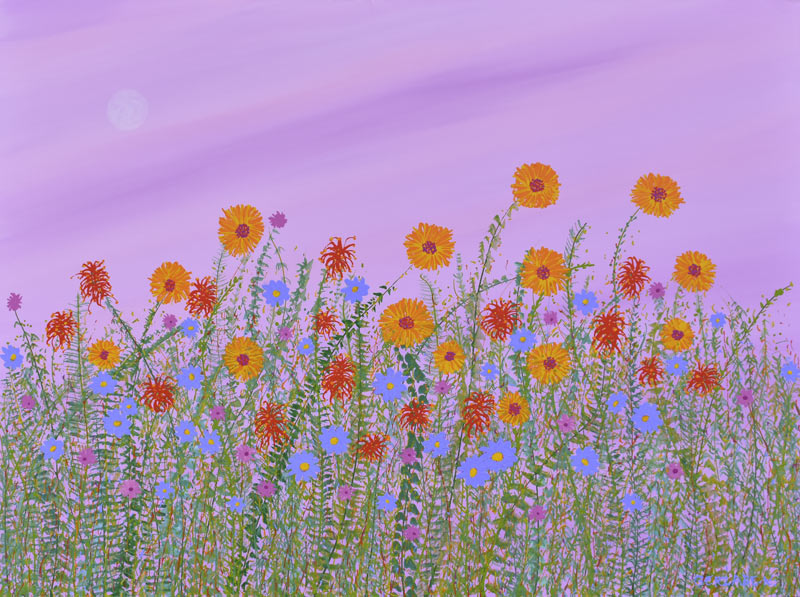 831 Wildflowers 2
76x102cm, acrylic on stretched canvas, self-framed, ready to hang.
Painting is priced as $1200 on an Online Gallery, including packing, shipping, insurance, GST and 33% commission.
For price direct from artist Inquire/purchase
---
An original floral painting, golden yellow, flaming red and blue blossoms all over.
The interlaced different green coloured stems form a lovely texture under the flower heads.
---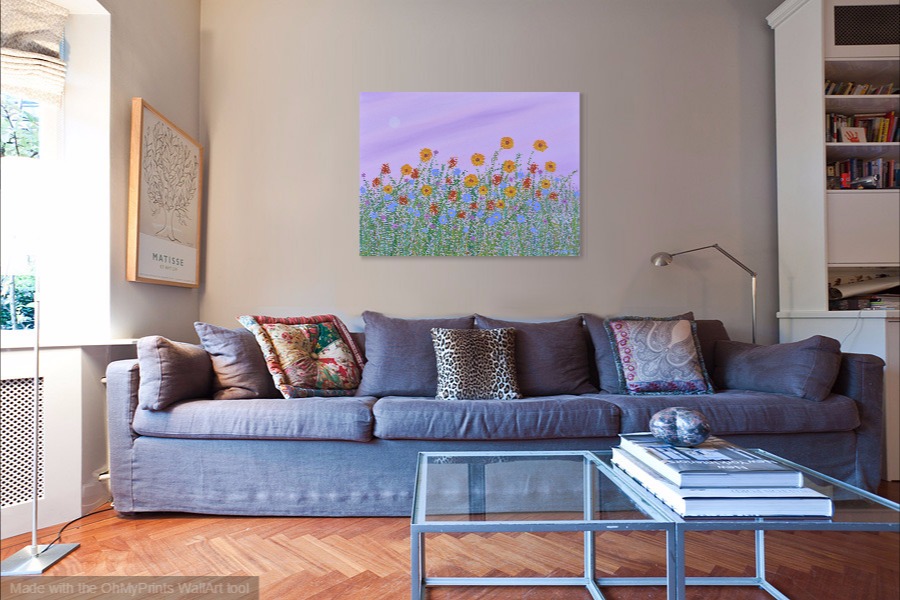 Not to scale
---
Keywords: painting, flower painting, floral, original painting, wildflowers, colourful, textures, decorative, affordable, for sale