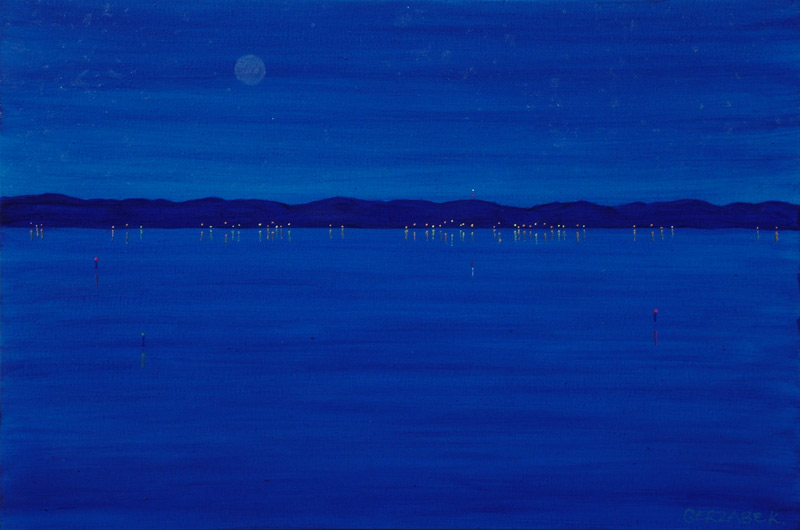 816 Starry starry night
51x76cm acrylic on stretched canvas, ready to hang
SOLD
---
This original seascape painting is simple but captures the mood of a night scene on the water.
The view of distant mysterious shores across the water shows bright sparkling lights reflected in the calm tropical water.
The dark blue night sky is full of twinkling stars and a pale full moon dreamily presides over the serene landscape.
---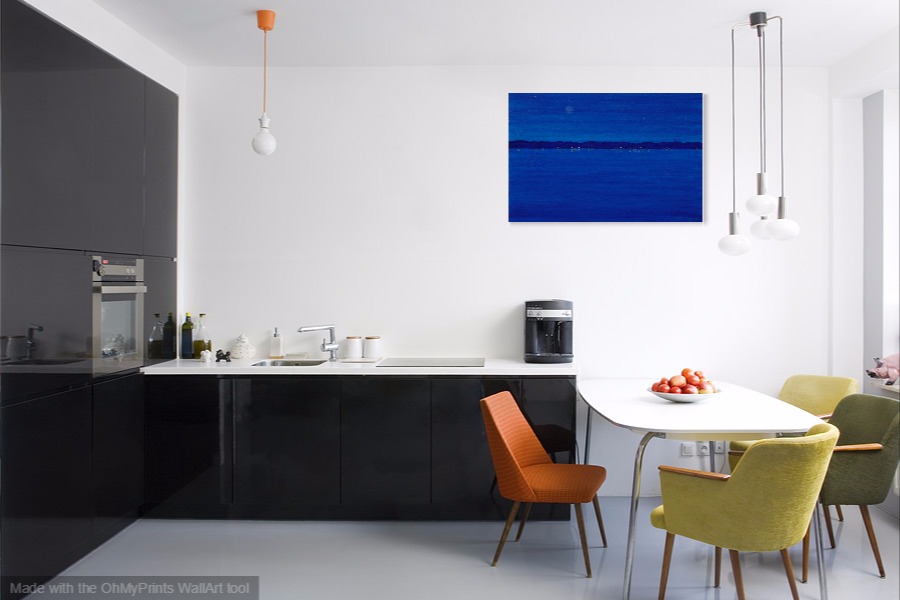 Not to scale
---
Keywords: painting, contemporary, seascape, moon, starry night, blue, reflections, original, artwork