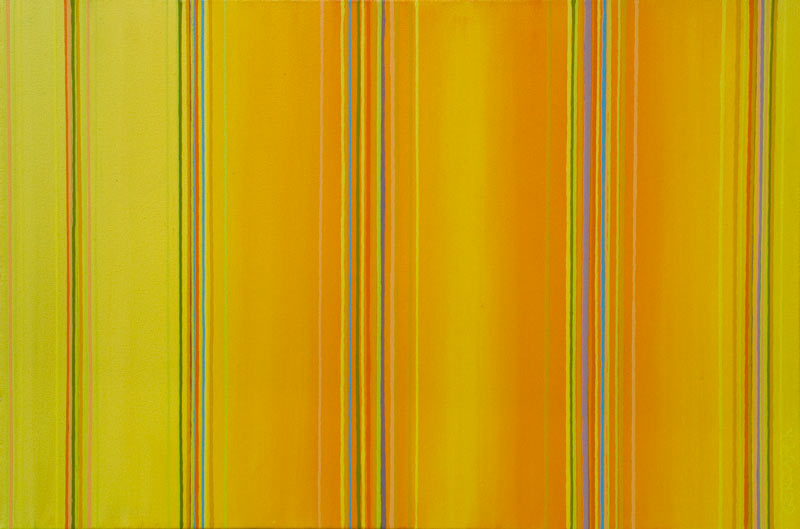 793 Yellow spectrum shift
51x76cm acrylic on stretched canvas, ready to hang.
Painting is priced as $760 on an Online Gallery, including packing, shipping, insurance, GST and 33% commission.
For price direct from artist Inquire/purchase
---
An abstract colour study in contrasting a yellow and orange background
with superimposed fine lines in greens, reds, blues and greens.
The background consists of graduated transitions between cool and warm
yellows and warm oranges. The rectangular area is subdivided into
pleasing shapes resulting in a rhythmic contemporary pattern.
---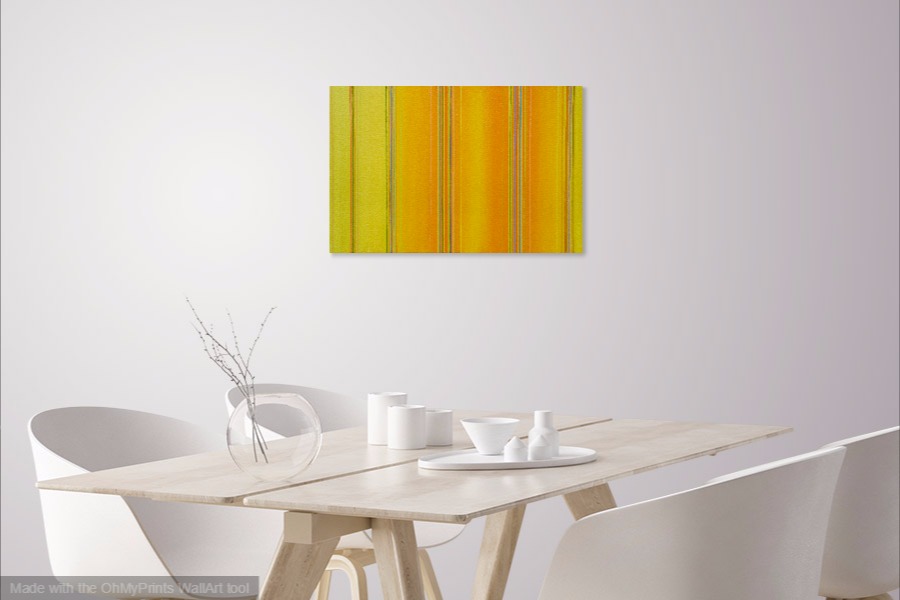 Not to scale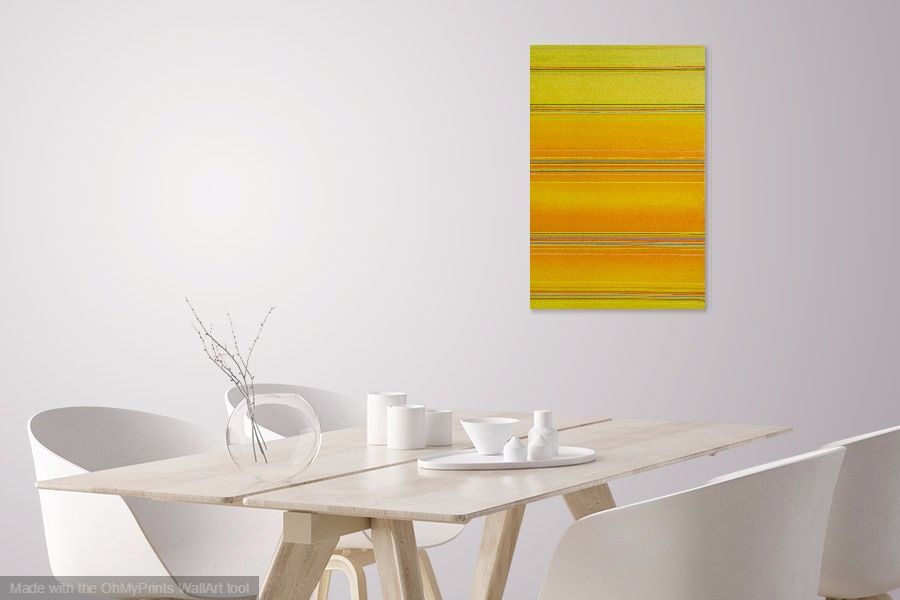 Not to scale
---
Keywords: painting, yellow, spectrum shift, abstract colour study, contrasts, yellow, orange, background,
fine lines, greens, blues, greens, acrylic, canvas, original, contemporary artist