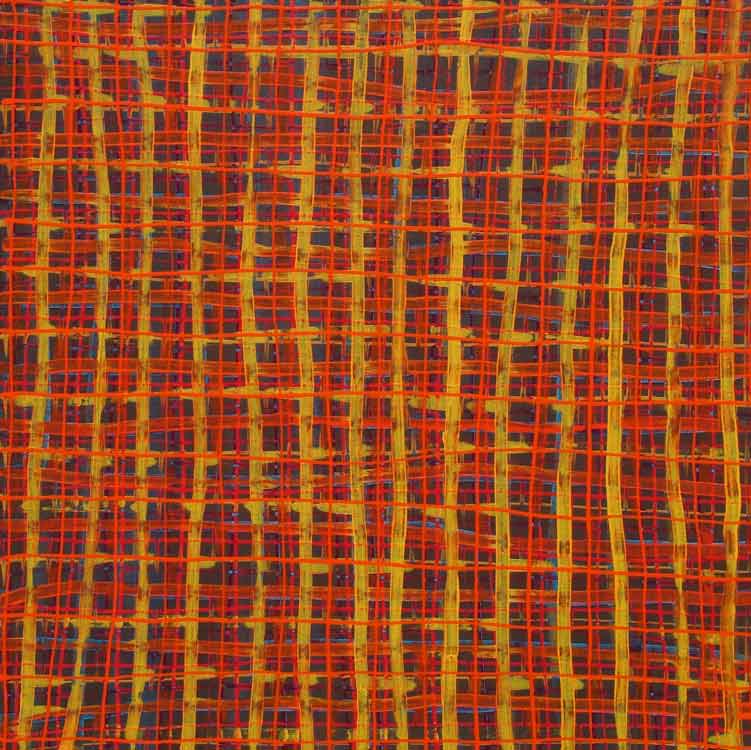 684 Enmeshed
91x91cm acrylic on stretched canvas, ready to hang.
Painting is priced as $1350 on an Online Gallery, including packing, shipping, insurance, GST and 33% commission.
For price direct from artist Inquire/purchase
---
Contemporary abstract painting with emphasis on colours, patterns and textures.
A simple study in non-representative original artwork of colour relationships of reds,
oranges, yellows and a touch of blue.
Structured yet free, planned yet intuitive, organised yet accidental!
---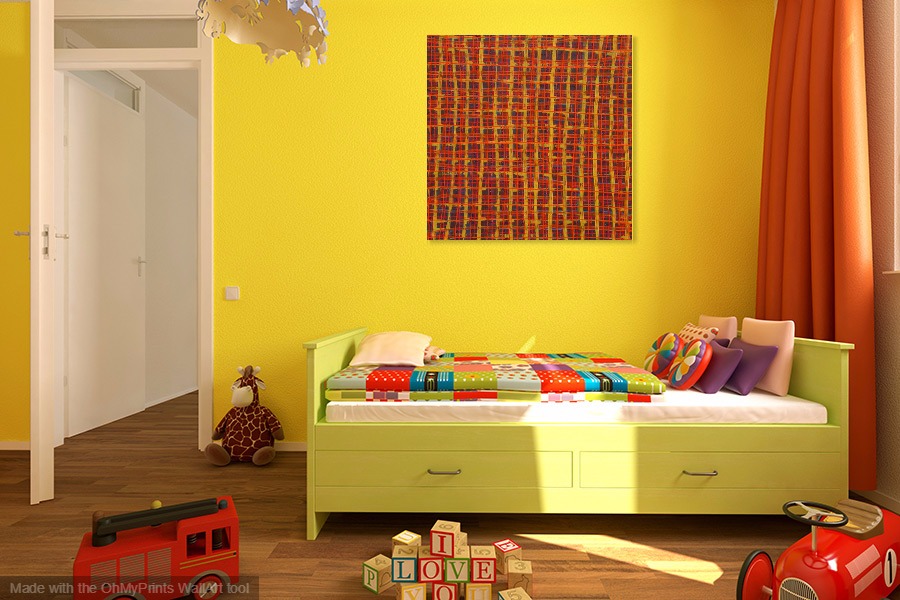 Not to scale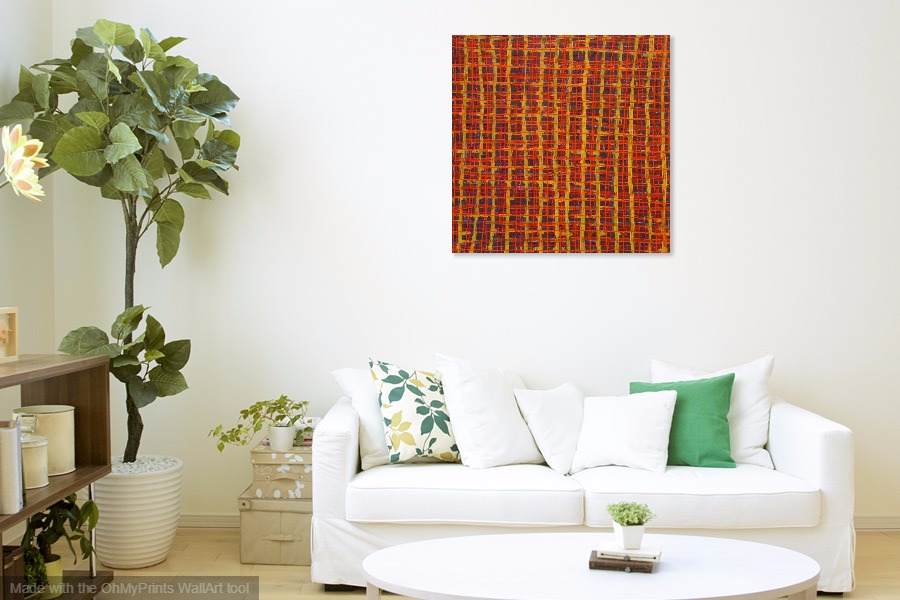 Not to scale
---
Keywords: enmeshed, abstract, non-representative, original, art, contemporary, pattern, abstract painting, textures