646 Intrigue
76x102cm acrylic on stretched canvas, ready to hang.
Painting is priced as $1150 on an Online Gallery, including packing, shipping, insurance, 33% commission and GST.
For price direct from artist
Inquire/purchase
---
An abstract contemporary original painting with warm earthy light brown background.
A non-representational artwork. Mysterious lines interweaving and making random connections,
seemingly in a most illogical way.
Brain cells in our heads or animal tracks in the wild desert?
---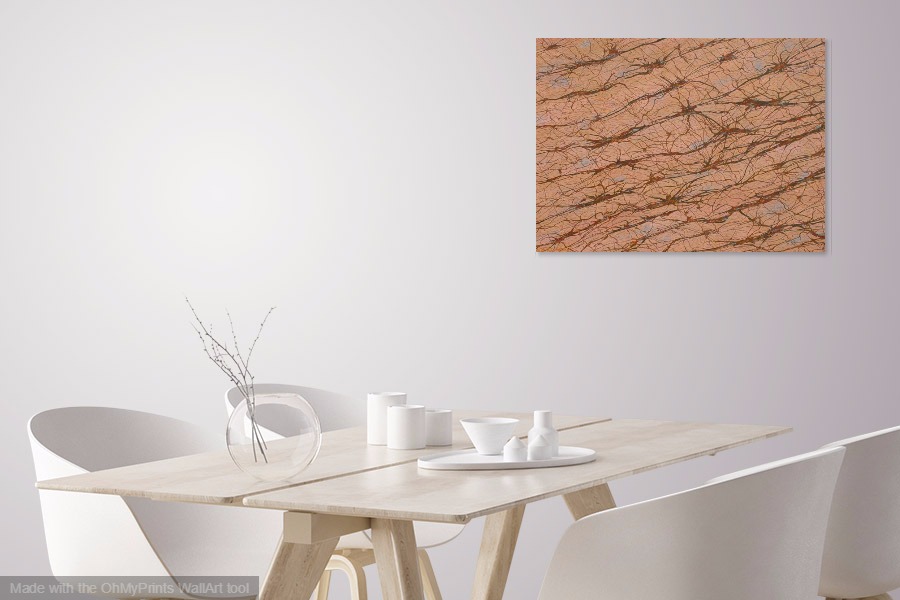 Not to scale
---
Keywords: nonrepresentational, abstract, painting, contemporary, original, abstract artwork, mysterious lines, tracks, desert