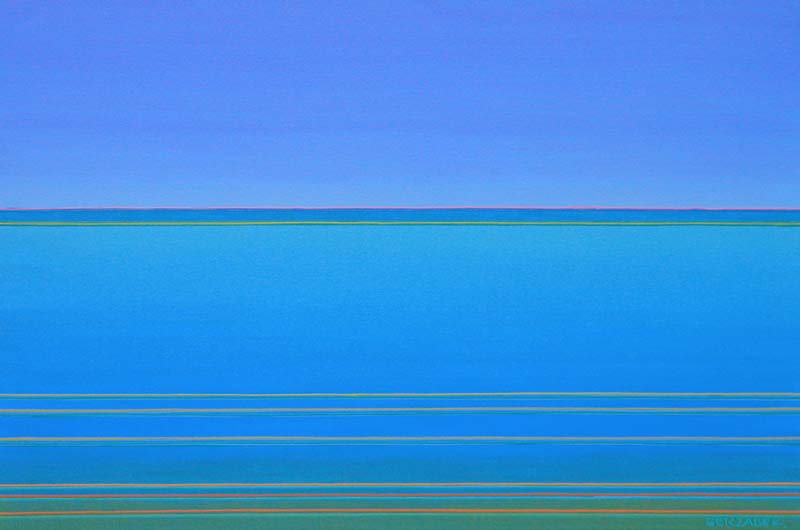 589 Waterside spectrum shift
61x91cm / 24x36in, acrylic on stretched canvas, ready to hang, NFS
Artist's collection
---
This semi-abstract seascape painting is inspired by a quiet waterside idyll. A wonderful
study in the contrast of warm and cool blues; the sky versus the water.
Only the essential elements of such a precious view are shown: the late afternoon glow of the darkening sky,
the calm blue-green waters stretching to the distant riverbank and the shallow sandy waters in the foreground.
Nothing disturbs the silence, nothing moves; it is time for quiet meditation.
---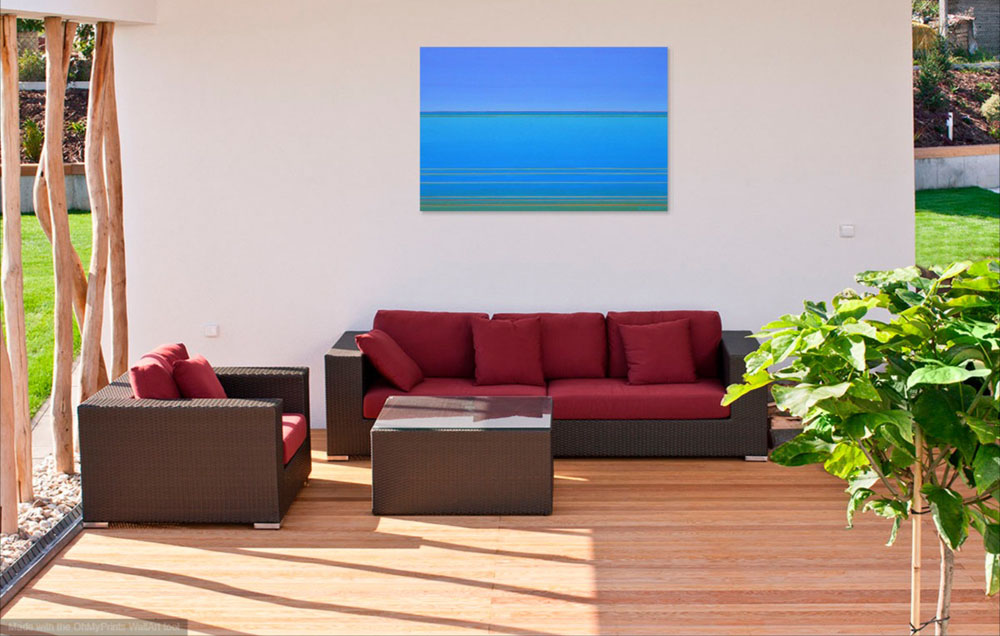 Not to scale
---
Keywords: waterside, spectrum, contemporary, abstraction, seascape, painting, semi-abstract, study, river bank, meditation, waterside, blue-green waters