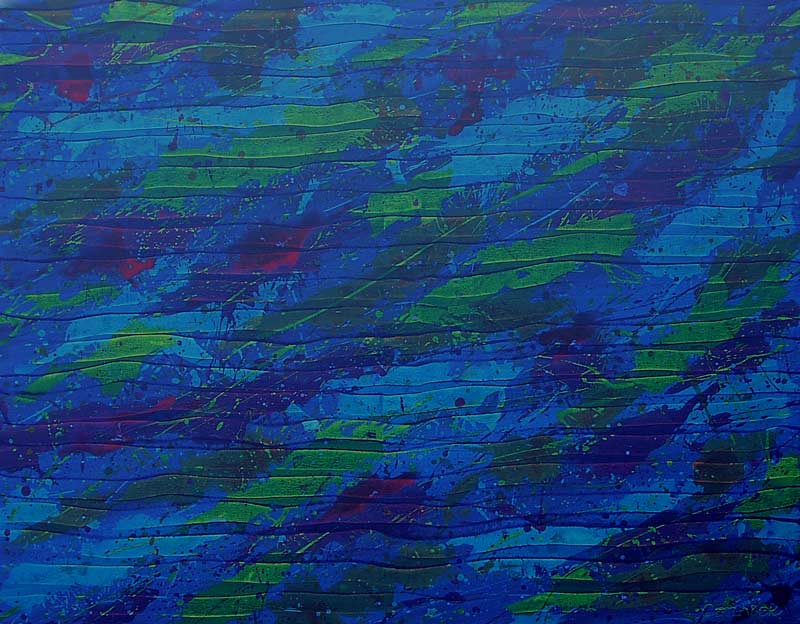 470 Raining colours remembered
107x137cm / 42x54in acrylic on stretched canvas, ready to hang, SOLD
---
An abstract ocean inspired seascape abstraction, an original contemporary pattern painting.
Like an underwater deep ocean still-life scenery, mysterious and bewildering,
not unlike when distant memories surface to the level of consciousness.
Various harmonising and contrasting colours try to break through a blue veil, a dominating
rhythmic wave-like pattern. A certain vibrancy is created by the seemingly conflicting forces integrated into a single image.
---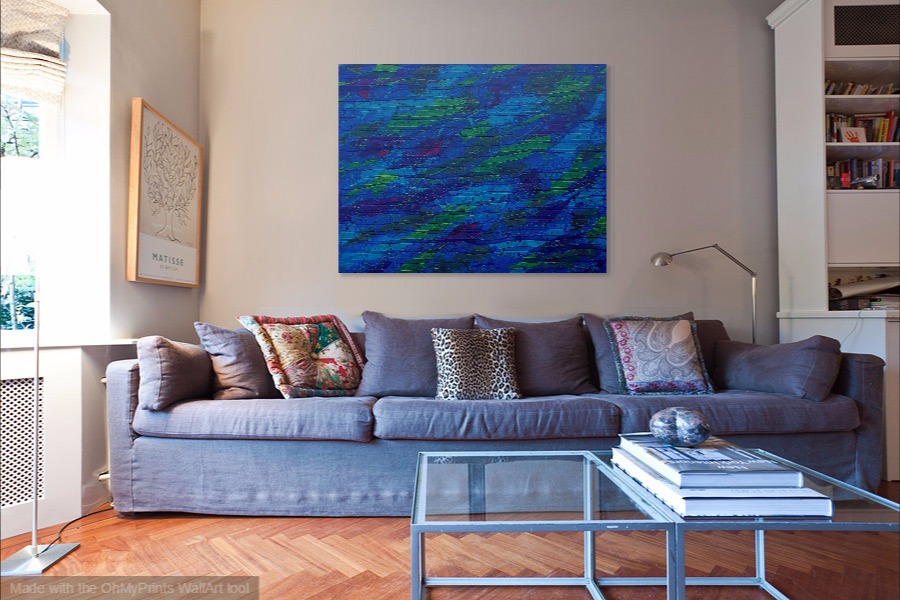 Not to scale
---
Keywords: painting, underwater scenery, mysterious, memories, surface, harmonising, contrasting colours, blue, veil, rhythmic, wave pattern, vibrancy