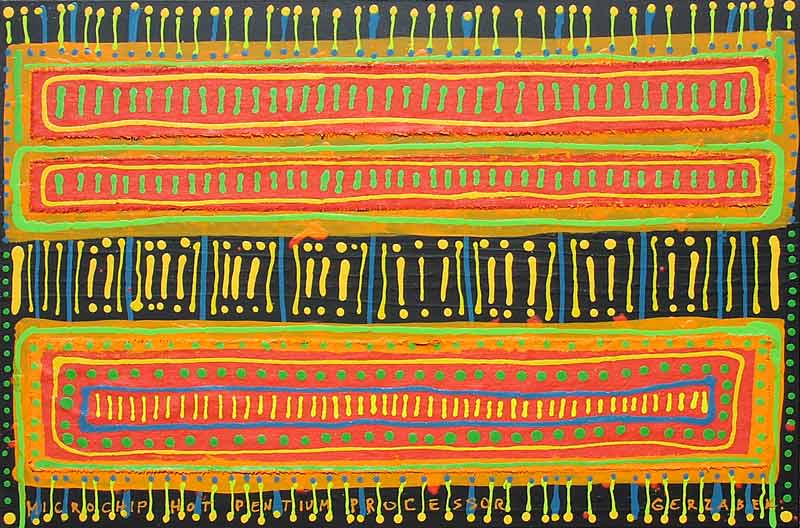 453 Microchip
61x91cm / 24x36in, acrylic on stretched canvas, ready to hang, $450
Inquire/purchase
---
The heart of all computers and all sorts of machines and gadgets, the mighty microchip processor.
A tongue in cheek take on the electronic marvel, a visual artist's joke, so to speak.
A brightly coloured and exuberant image, an abstract contemporary art painting which celebrates the silicon miracle of the 20th century.
---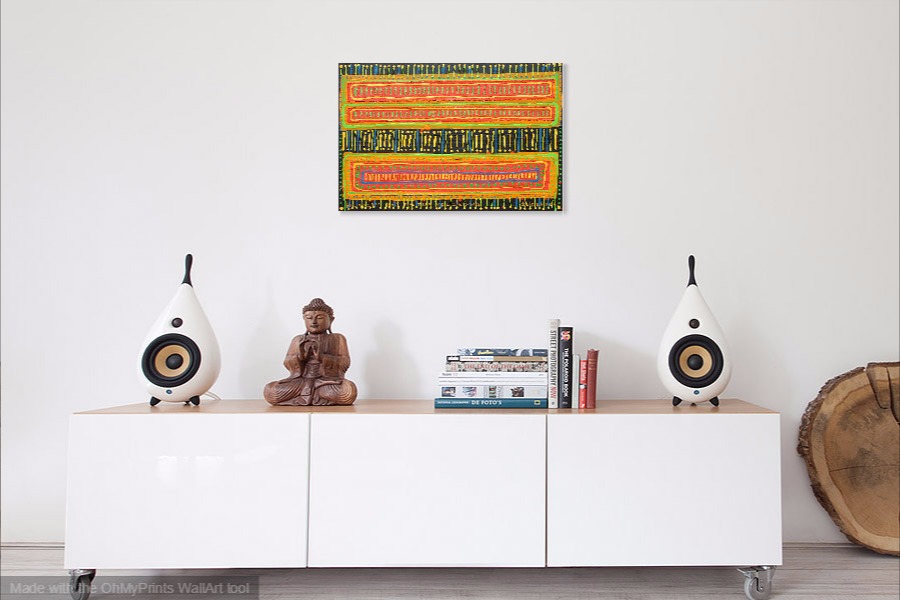 Not to scale
---
Keywords: painting, microchip, visual artist, painter, processor, art, silicon, abstract, artistic, contemporary