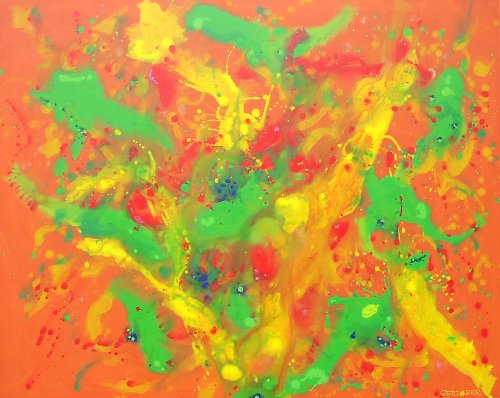 447 Free and easy
122x153cm, acrylic on stretched canvas, ready to hang, NFS
Family collection
---
Abstract painting exploring the interaction of different colours in a free and easy way.
Each colour presents a certain type of energy and character: the vitality of orange, the calm and cool of greens,
the attention-seeking of yellows, the impatience of reds and the quiet confidence of blues.
Energy, power and vitality just radiates from this artwork.
---
Keywords: free, abstract, painting, orange, yellow, green, energy, vitality, acrylic, canvas, purchase