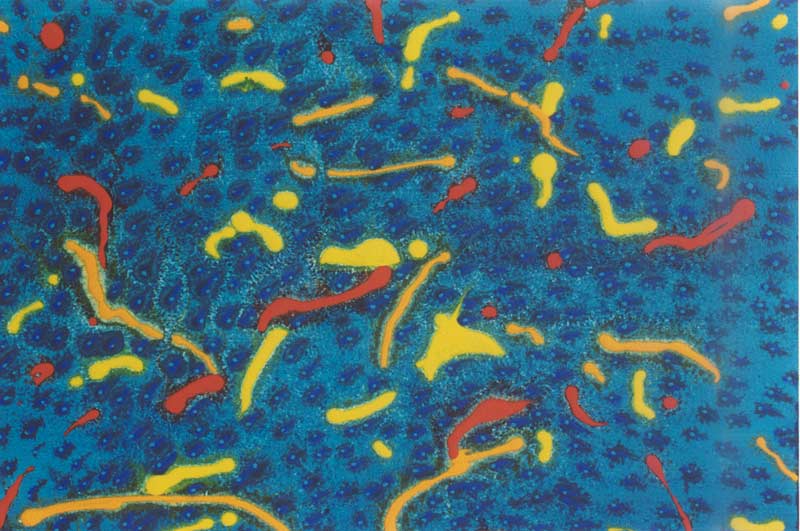 193 Swimmers 2
46x61cm acrylic on board unframed,
also suitable for hanging vertically, in portrait format
SOLD
---
Action packed abstract seascape painting showing fun in a submarine environment.
Cool liquid with live "thingies" fooling around energetically.
What are they and what are they doing? Imaginary creatures darting and lurking, ready
to flee or pounce if necessary? Or is this painting just a lively composition
having fun with colour, textures and patterns?
Small painting but full of life. Active motion in the cool blue water.
Turmoil, chaos, on and off: just like in real life.
---
Keywords: painting, swimmers, seascape, small painting, creatures, blue, submarine, environment, water, abstract, contemporary art, composition