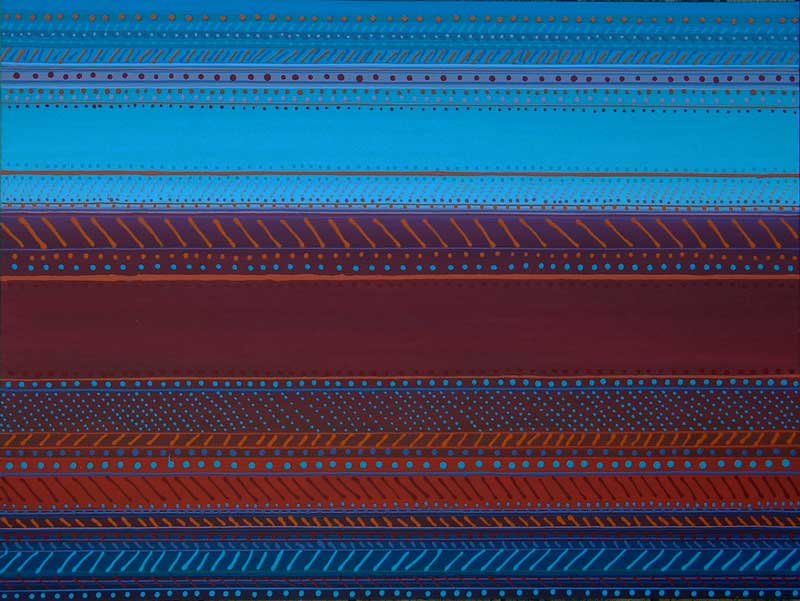 796 Blue versus red
91x122cm, acrylic on stretched canvas, ready to hang, NFS
Family's collection
---
An abstract contemporary painting, a study in blue and red -
harmonizing and contrasting colours and a variety of patterns.
A blue sky above a burnt landscape, a playful combination of colour bands,
superimposed dots and dashes, seemingly random but arranged in a regular pattern.
A contemporary decorative and colourful piece, simple but striking.
---
Keywords: painting, abstract, study, red, blue, harmonizing, contrasting, colours, assemblage, imaginary, landscape, colour combinations, pattern, blue sky, inventive